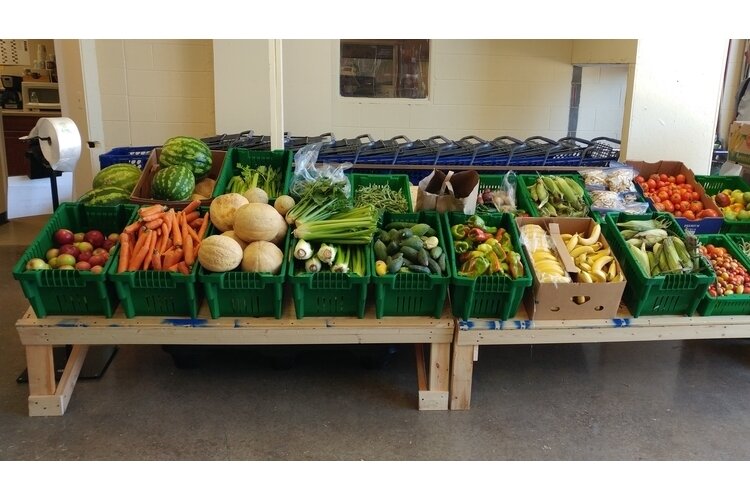 Washtenaw County Health Department is currently accepting grant applications for projects that will help county residents gain better access to healthy foods.
Funded through the department's Building Healthy Communities program, an overall $30,000 is available for initiatives that are designed to help people more easily acquire and consume healthy foods. Awards may range from $1,000 to $30,000. The deadline for applications is Nov. 15.
"This is one of our favorite endeavors, because it helps to make long-term changes in systematic policies that really support better health for the entire community," says Susan Ringler Cerniglia, the department's community health promotion manager.
Last year's grant recipients included a new food pantry at Brick Elementary School in Ypsilanti Township, healthy food assistance programs, and new farmers markets in Ypsilanti and Chelsea.
This year the department is again seeking applications from groups that are addressing relevant community problems and working directly with community members.
Ringler Cerniglia says the department has designed its request for proposals (RFP) process in a way that "we hope will make it easier and equitable for those who don't have a lot of experience with grant writing."
While any eligible applicants within Washtenaw County are invited to apply, projects relevant to Ypsilanti and Ypsilanti Township will be given priority.
"There are differences in health and health needs in Ypsilanti and the eastern side of Washtenaw, as well as some of our outlying rural areas," Ringler Cerniglia says. "So we're not going to preclude a program that might be doing other work, but we are asking, if possible, that they also demonstrate activity in those areas."
This year's application and further information on eligibility can be found at washtenaw.org/bhc.
Jaishree Drepaul-Bruder is a freelance writer and editor currently based in Ann Arbor. She can be reached at jaishreeedit@gmail.com.
Active Faith photo courtesy of Food Gatherers. Brick Community Center photo by Tedi Milgrom.