With the holiday of Thanksgiving on Thursday – and the Christmas fast approaching – you have probably noticed that your calendar is filling up quickly with gatherings with family, friends and colleagues.
Often, lots of food is served at these gatherings, which may start you to wonder: "How can I keep my waistline in check without needing to make new year's resolutions that I might not keep?"
First of all, there is nothing wrong with indulging in a little more than you normally eat, especially during the holiday season.
Yet how can you maximise your dining experience to the fullest without feeling the guilt?
Turkey: with or without the skin?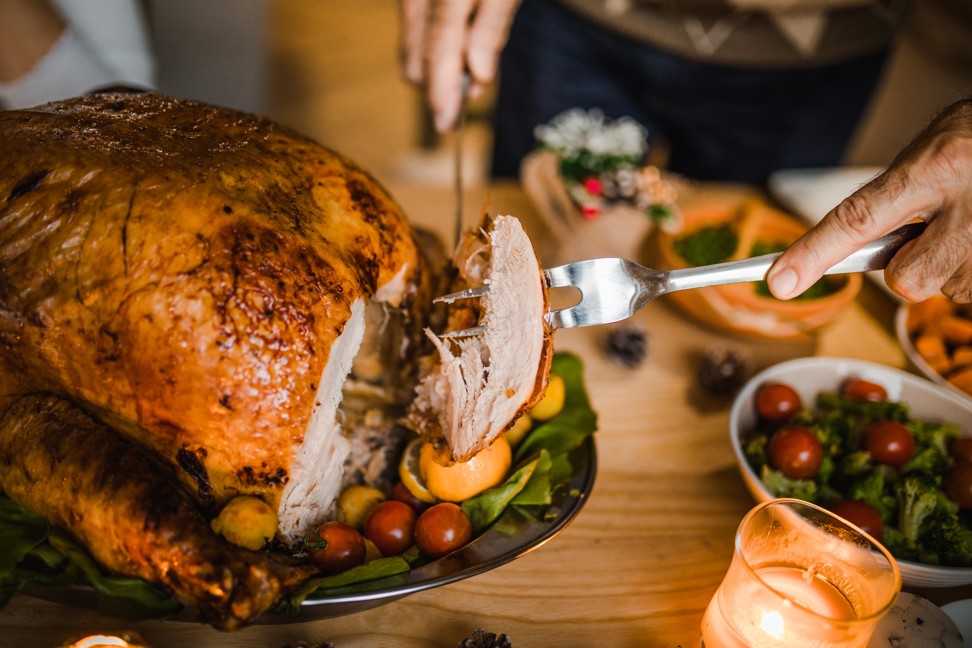 The traditional Thanksgiving holiday meal would not be the same without the turkey.
A 75-gram (2.6 ounce) portion of turkey breast with the skin has 122 calories and 3 grams of fat, while the same portion without the skin has 112 calories and 1.7 grams of fat.
10 top destinations for a week of well-being this Thanksgiving
While the difference between the two is minimal, keep in mind that you are likely to have more than one portion of turkey.
If you are keeping a close eye on your caloric and fat intake, you may consider not eating the skin.
Turkey or ham, or both?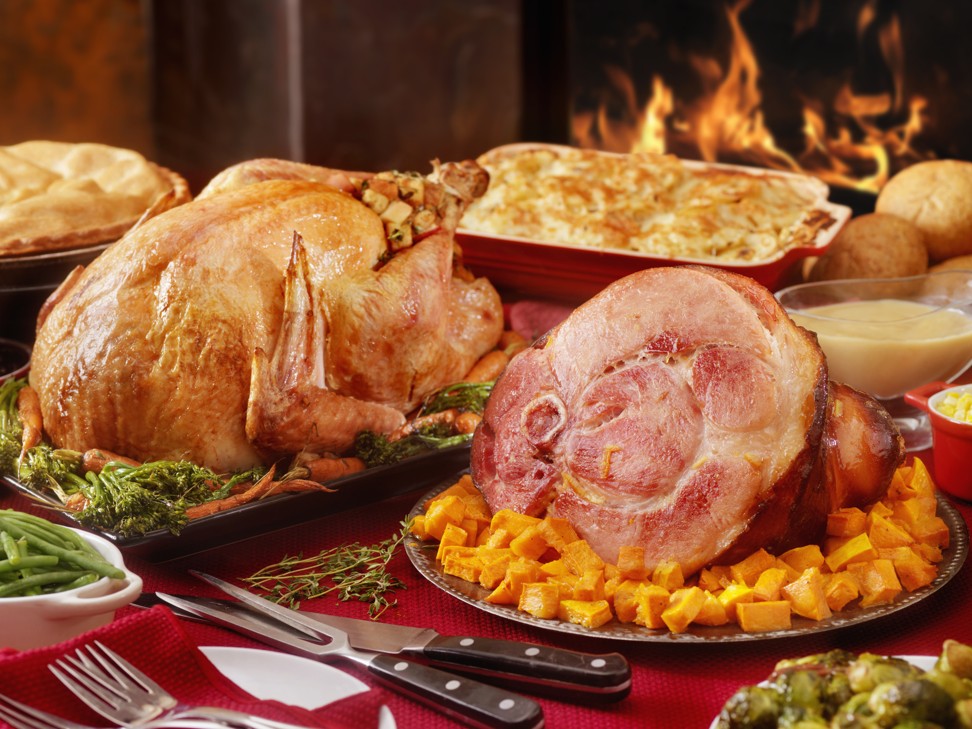 When turkey is part of the holiday meal, ham is likely to be on the menu as well, so should you choose only one or have both?
Three slices of ham (84 grams) has around 150 calories and 7.5 grams of fat.
In comparison with a similar portion of turkey breast without the skin, the turkey breast is significantly leaner than the ham slices.
5 restaurants in Hong Kong serving vegans' favourite Impossible plant-based meat alternative
If you want to enjoy both, and also keep your portions small, then consider having half a portion of turkey and a slice of ham to satisfy your cravings.
Not only will you reduce your calories, but you will also consume less fat.
Go easy on the sauces
Of course, how can a holiday dinner be complete without the traditional condiments such as gravy and cranberry sauce?
If the gravy is made from the turkey juices, a quarter of a cup of gravy will have about 103 calories and 8 grams of fat.
Although the same amount of cranberry sauce has the same calorie count as the gravy, it contains a minuscule 0.1 gram of fat.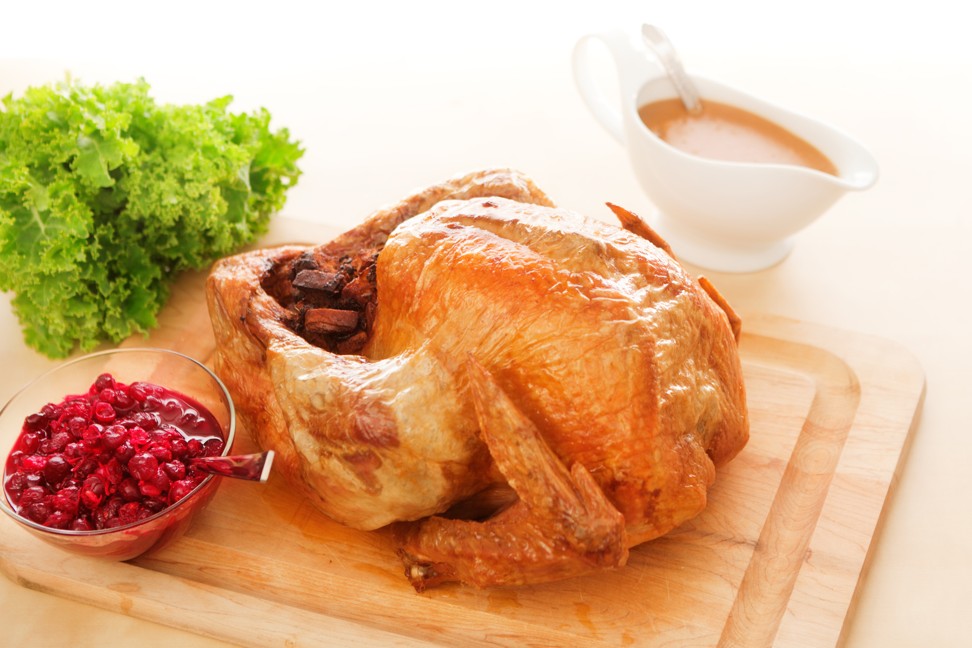 So, where are the calories coming from in the cranberry sauce?
They are mainly from the 27 grams of sugar.
Gravy, on the other hand, contains no naturally occurring sugar.
The 'halo effect' of superfood, gluten-free and organic food – are you getting scammed by marketers?
Whether you have more of one type of condiment over the other is certainly a personal preference, but if you want to keep your calories in check, go easy on both condiments as the calories add up quickly.
The side dishes
What many individuals love most about turkey is the stuffing.
Whether it is served stuffed inside or as a side dish, one cup of turkey stuffing made from cornbread consists of 378 calories, 19 grams of fat and 6 grams of dietary fibre.
There is no doubt that the stuffing is packed with carbohydrates and fat, and if you keep a mental count of the calories, you probably will want to eat as little stuffing as possible.
To make matters worse, if you have to choose between carb-loaded stuffing and your grandmother's home-made candied sweet potatoes, you will definitely feel stuck between a rock and a hard place because both are delicious.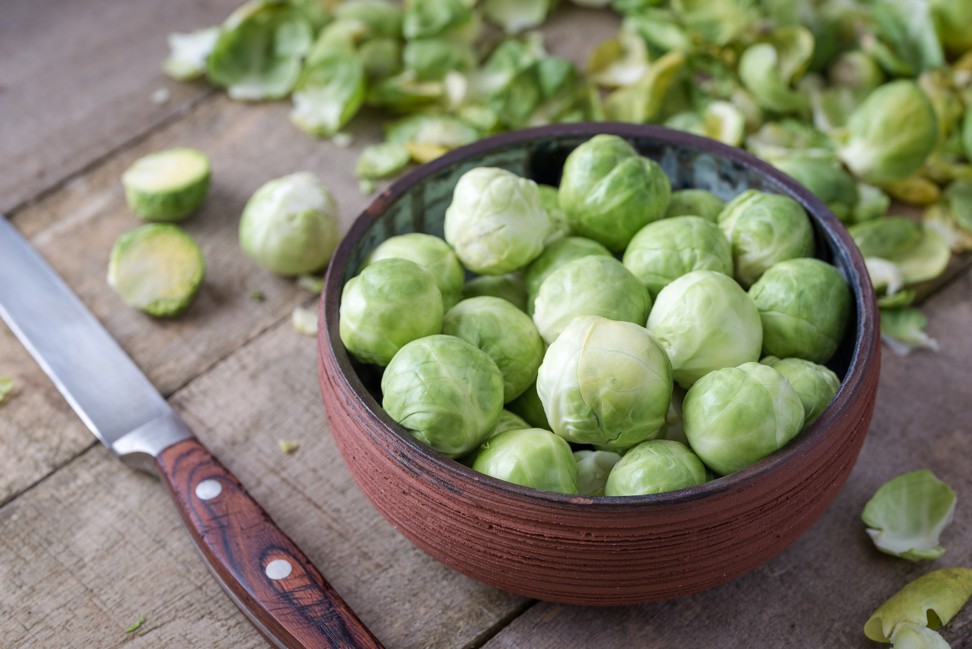 A piece of candied sweet potato (100 grams) consists of 172 calories, 4 grams of fat and 2 grams of dietary fibre.
From a nutritional perspective, it has a similar number of calories as half a cup of stuffing but significantly less fat.
If you are calorie conscious, consider eating vegetables that are prepared with minimal fat, sugar and salt. For example, choose Brussel sprouts which are a common side dish served during a holiday meal.
Unfortunately, this vegetable is often unpopular because of its bitterness.
Eight things Anthony Bourdain says you're doing wrong with your Thanksgiving dinner
Yet despite its disapproval among many people, a cup of steamed Brussel sprouts consists of only 59 calories, making it a wise option.
Nevertheless, as it is the holiday season, enjoy some stuffing and your grandmother's candied sweet potatoes with less guilt by reducing the portion size, and make room for more vegetables.
Vegetables consist of a wide variety of vitamins and minerals, and are loaded with dietary fibre which can keep you satiated without overeating.
Wine or mulled wine?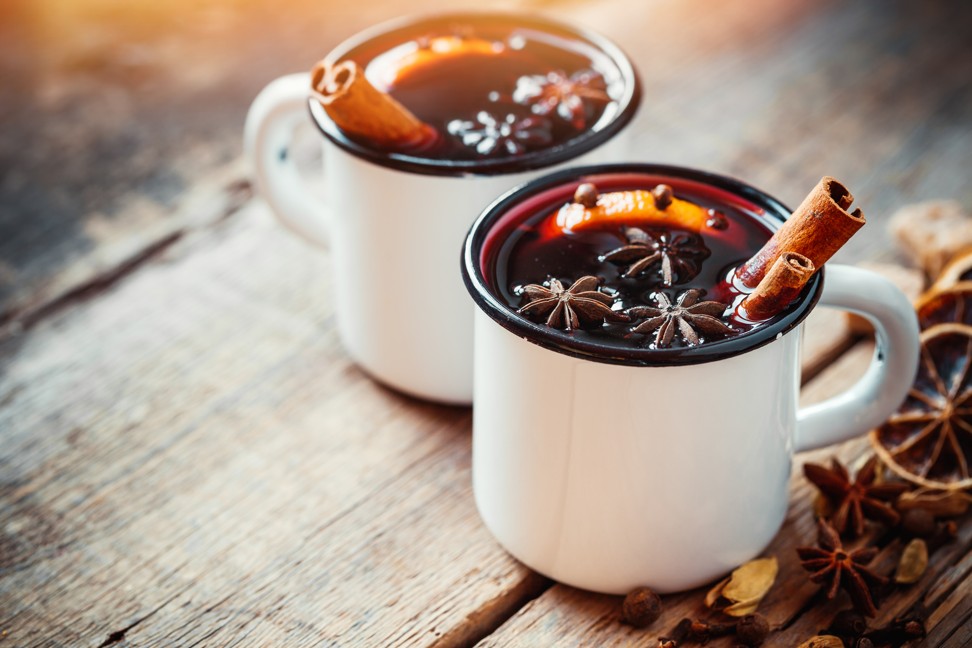 You may come to another roadblock when choosing your drink.
A standard glass of wine has about 120 calories, whereas the same glass of mulled wine has calories ranging from 100 to 200 plus.
The difference between the two is the amount of sugar, as the latter has sugar added.
If you want to minimise your sugar and caloric intake, or simply make room for other foods, consider going for the red or white wine.
However, keep a tab on your drinks as the calories do add up.
Want more stories like this? Sign up here. Follow STYLE on Facebook, Instagram and Twitter