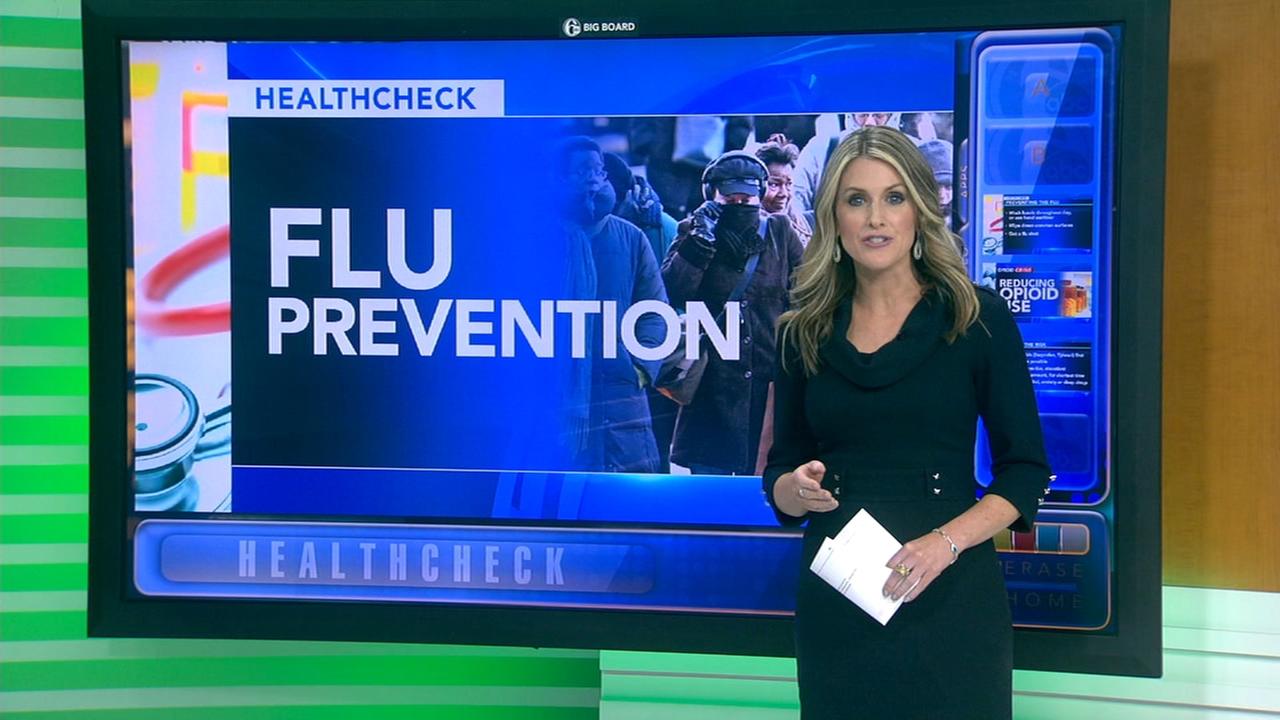 PHILADELPHIA (WPVI) —
Experts say the flu virus spread quickly in part due to many people traveling over the holidays.
If you're lucky enough to travel to be Super Bowl-bound, there are things to keep mind so you can come home healthy.
You want to remember the experience for the right reasons – not because you got sick.
Anytime you are in close contact with a lot of people, you're at risk for catching germs. And right now, there are a lot of viruses going around – including the flu – in almost every community.
For the third straight week, the flu virus continues to spread nationwide, overwhelming some hospitals.
Grady Memorial Hospital in Atlanta has seen a 25-percent jump in flu cases. They brought in a mobile unit to help.
"We've had at least two days this month with over 500 visits in the same day. And we've not had that in the 15 years I've been here," said Dr. Hany Atallah, Chief of Emergency Medicine at Grady Memorial Hospital.
The CDC reports the spike in cases started in most places, including Pennsylvania, right after the holidays after many people were in crowded spaces, shopping, or traveling.
If you're lucky enough to fly to Minnesota for the Super Bowl, take precautions to prevent getting sick.
Instead of rushing to board, hang back. You'll avoid the over-crowded spaces.
Also, come prepared with disinfecting wipes or hand sanitizer. The tray tables are wiped down at night, but not always in between flights and germs can linger.
The flu virus can live on hard surfaces for up to 24 hours. Norovirus, a common stomach bug, can survive up to ten days on some surfaces.
Other tips to help boost your immunity are to make sure you're well-rested, stay hydrated and use saline nasal spray during the flight.
"It keeps your mucus membranes moist. As soon as your mucous membranes, particularly in your nose and your mouth, start to dry out, we lose one of the most valuable defenses for preventing respiratory viruses," said Dr. Nicholas Testa.
Meawnile, inside the Superbowl Experience in Minneapolis, volunteers are busy keeping equipment clean by wiping down and sanitizing everything.
And this goes for everyone, if you're around a lot of people, be sure to wash your hands often and avoid touching your mouth, nose and eyes.
Also, it's not too late to get a flu shot.
Even though the vaccine is not as effective this year, it can help prevent severe symptoms.
Plus, we're starting to see some other strains of the virus going around and those are covered by the vaccine.
——
Send a breaking news alert to Action News
Report a correction or typo
Want to comment?
Learn more about the 6abc apps
(Copyright ©2018 WPVI-TV. All Rights Reserved.)