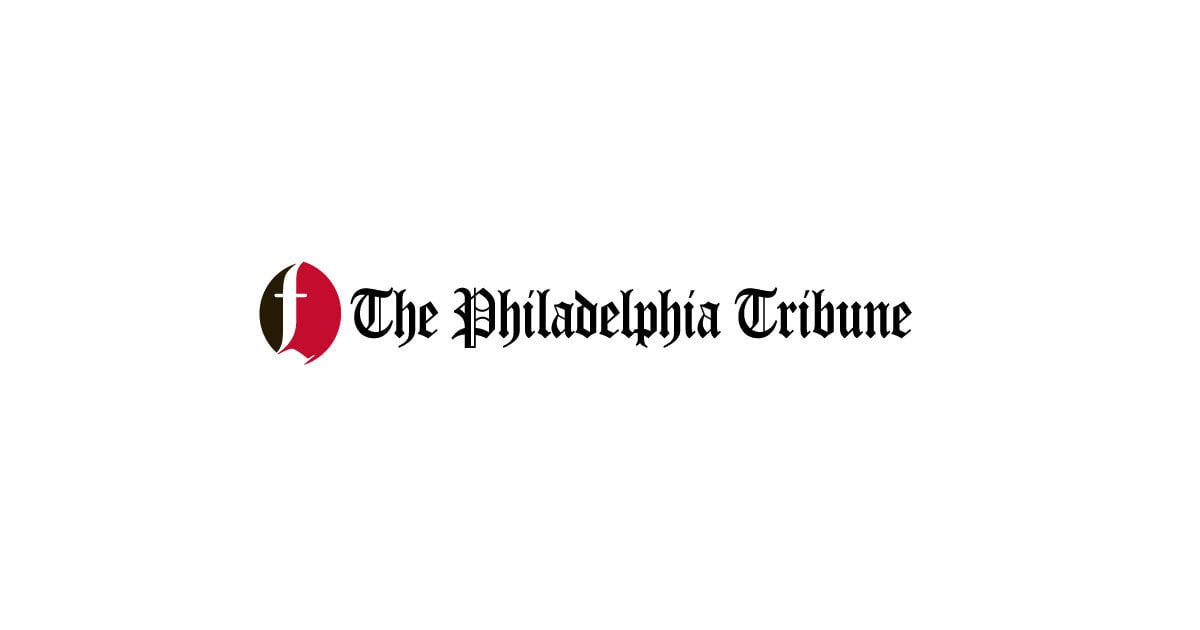 The "Great American Smokeout" is an annual intervention event held on the third Thursday in November by the American Cancer Society. The event challenges people to quit on that day, or use the day to make a plan to quit.
Approximately 40 million American adults still smoke, and tobacco use remains the single largest preventable cause of disease and premature death in the country, where 1,200 Americans died yesterday and another 1,200 will die today from smoke related illnesses.
This year Nov. 16 is the "Great American Smokeout" and the burning question I continue to ask is "Why do people still smoke in 21st century when there is so much medical proof that smoking causes cancer for the smoker and the people around them?"
My next question is: Why do I continue to write about the horrors and sickness that smoking can bring on?
I always like to think that people will make sound decisions if they're given the facts. I've found that when it comes to smoking, logic goes out the window. Smokers will tell you, they like to smoke, they have a right to smoke or you have to die from something. What they don't tell you is they are addicted.
Next to cocaine, smoking is the most additive and lethal habit affecting humankind in the 21st century. The only reason that tobacco is still legal unlike other harmful drugs is economic profit. The government, investors and vendors make money from the sale of tobacco. If there were no profit from the tobacco there would be no tobacco industry. However, the tobacco industry has a strong lobby in federal, state and local governments that reminds elected officials that they receive funding from their industry. This fact keeps effective legislation from being passed.
AIDS is one of the hottest health topics in the news today, but smoking is another slow killer that is just as deadly. Cancer resulting from smoking is responsible for 85 percent of the lung cancer among men, 75 percent among women and 83 percent of all cancer deaths, according to the American Cancer Association.
Cancer death for African Americans tied to smoking is twice the national average. Such deaths are expected to increase for African Americans.
Statistics show that 1 in 4 people will eventually get cancer, but 2 in 4 African Americans will get cancer. Of the six who have cancer, two will be saved and four will die from cancer. Only 10 percent of those who get the disease live five years or more after their diagnosis. Smoking is also specifically related to 80 percent of the emphysema and 75 percent of the chronic bronchitis.
According to data compiled by the U.S. Centers for Disease Control and Prevention along with The National Safety Council and National Center for Health Statistics, tobacco kills more Americans each year than alcohol, cocaine, crack, heroin, homicide, suicide, car accidents, fires and AIDS combined.
Smoke related illnesses are the most preventable causes of death in America. Part of being healthy is eliminating habits, which places you at risk for disease or injury. A major risk factor, which places one's health in jeopardy, is cigarette smoking. Second-hand smoke can also cause devastating health problems for non-smokers. And third-hand smoke is just as dangerous.
On the average, cancer resulting from smoking can cost an employer $60,000 a year per employee. Most companies have a smoking policy, but they are not always enforced because the employer, supervisors, and several employees may smoke. Many employees, who would complain, don't because they fear for their jobs. The $60,000 could be spent on other programs.
Smoking releases nicotine and over 1,200 other toxic compounds into the bloodstream. Once these substances damage the lining of the arterial walls cholesterol and triglycerides can easily build up slowing blood flow. Smoking also contributes to the formation of blood clots and reduces the HDLs (good cholesterol) and increases blood pressure and heart rate.
The carbon monoxide from cigarette smoke combines with the hemoglobin in the blood much faster than oxygen. This decreases the capacity for oxygen transport in the blood. Oxygen in the blood transports nutrients to the cells and energy needed for the cells to do the work of maintenance and repair. These factors cause the cardio respiratory system to work less efficiently. Over time this continuous abuse causes the system to deteriorate which leads to disease.
Do you smoke? Do you want to quit?
A few people have tried this seven-step program.
STEP 1: Decide that you absolutely positively want to quit. Tell yourself over and over you have what it takes to quit. THINK POSITIVE! Next, make two lists. List all the reasons you smoke and the reasons you want to quit. Keep copies of the lists where you smoke and review them frequently. Read as much material as you can on smoking this will help add to your list of reasons for quitting.
STEP 2: Make sure you start an exercise program and eat well-balanced low fat, high energy, and nutrient filled meals. Both changes take planning. Don't use the excuse that you will gain weight if you quit. Not smoking one pack of cigarettes a day is the equivalent of losing 50-70 pounds of body fat! If you have not committed to quitting starting an exercise program may help you make that commitment and keep your weight down once you've quit.
STEP 3: Decide which approach you will take to quit. Many people swear by the cold turkey approach. On average, as few as three smokeless days are enough to break the physiological addiction to nicotine. Breaking the psychological addiction may require years, but it is less intense and easier to manage with time.
If you chose to cut down gradually have a definite target date for quitting. Many people fall into the trap of making each cigarette smoked important because of the limit placed on them. This can cause a person to relapse because they become obsessed with what they can't have as opposed to the fact that they're giving up something that is harmful.
When cutting back, use strategies such as eliminating unnecessary cigarettes, switch brands every couple of days, smoke less of each cigarette and smoke a low tar/low nicotine cigarette. Limit the areas you allow yourself to smoke in and be considerate to non-smokers.
STEP 4: Keep a log. Make an entry each time you light up. Record the time of day, number of cigarettes smoked, emotional state and event (i.e., drinking coffee, after lunch, when angry, during meeting, etc.). Also, rate your need for each cigarette from one to three. A number one means desperately needed, number two means moderately needed and the number three means no real need. Use this log to help you to understand your habit, eliminate unnecessary cigarettes and find positive ways of dealing with situations, which make you, want to smoke.
STEP 5: Once you've set your date to quit ask for help from those you know will be supportive. Understand that the people you choose for support are very important because you will be hard to deal with for a few weeks. Choose people who are committed to putting up with you and avoid those you know will not be so understanding. If you can, quit smoking during a time when you will not experience as much stress like during vacation or when things are less stressful at work. An exercise program can help you through this "over the hump" period. Setting a target date like a family reunion, birthday or wedding can be helpful but try to keep it within that two to four week range.
STEP 6: Keep plenty of light snacks around for the first several days after you quit smoking. These include low fat foods like popcorn, fruits, gum, sourballs, sunflower seeds in the shell and drink plenty of water. When you want a cigarette reach for these instead.
STEP 7: For the first few weeks after you quit avoid cigarettes like the plague. If you walk into a room where people are smoking excuse yourself and come back later. You may also tell them you've just quit and ask that they help you by not smoking around you.
Sixty percent of those who stop smoking return to smoking. What happens if you slip and you go back to smoking?
First, be patient, don't let guilt lead you back to smoking. Remember slips don't mean you've failed. Most people stop smoking before they completely beat the bad habit. Second, think about why you started to smoke again and what you can do to avoid it the next time. Third, Get rid of all the cigarettes around you. Fourth, start from where you've left off before the slip. It's recommended by the National Cancer Institute if you've tried to quit a few times and failed, you may have to change your plan.
Another easy plan to follow is the "5 D's" plan recommended by both smokers and cancer experts:
1. Deep breathing
Take a deep breath, in through your nose.
Hold the breath for a count of 4.
Then breathe out slowly, through your mouth
Repeat these steps 4 or 5 times, or until you feel calm.
To make sure you are breathing deeply, place your hands on your stomach. You should feel your stomach rise as you breathe in.
2. Drink water
Try to drink eight glasses a day.
3. Do something else
Play basketball. Chew some gum. Listen to your favorite records, tapes or compact discs. Work a crossword puzzle. Look at a magazine. Read the Bible. Keeping busy with other things will keep your mind off smoking.
4. Discuss with a friend or family member
Talking about things can help you to feel better.
5. Delay
Don't reach for that cigarette right away. Count to 100 or 200. Think pleasant thoughts. Remember, the urge to smoke will pass in 3 to 5 minutes, whether you smoke or not.
Research has shown that smokers are more successful in kicking the habit when they use supports, such as:
1. Telephone smoking-cessation hotlines
2. Stop-smoking groups
3. Online quit groups
4. Counseling
5. Nicotine replacement products
6. Prescription medicine to lessen cravings
7. Guide books
8. Encouragement and the support of friends and family members
Using two or more of these measures to quit smoking works better than using any one of them alone. Some people use as many as three or four of the methods listed above.
You will need to replace smoking time with another habit. When the urge hits, breathe in deep, wash your hands, stretch, go for a walk, brush your teeth, make a phone call or visit a ex-smoker's office. Keep your hands busy. Take on projects like washing the car, gardening, drawing or writing letters. Visit non-smoking places like libraries, museums and theaters. Make a list of other things you can do to keep from smoking and choose from it when the urge is strong.
LIFE AFTER CIGARETTES: As an ex-smoker you will find yourself in situations that trigger your urge to smoke. When this happens don't tell yourself, "One cigarette won't hurt." It will.
There are no "butts" about it, you have to think of yourself as a non-smoker. Three days after you've quit your body will not need the nicotine. The psychological need will be the obstacle to overcome at this point but it will become easier to resist with time. You will also experience some withdrawal symptoms, which may include headaches, intestinal discomfort, mood swings, aggressiveness, irritability and insomnia. These to will pass.
Will you gain weight if you stop smoking?
You can if you don't have a plan. If you pay attention to what you eat and do some regular exercise, you shouldn't have too much trouble with gaining extra weight.
The No. 1 reason most people gain weight is caused by the carvings for high calorie sweets. Your body needs 100 to 200 fewer calories daily when you stop smoking. Your sense of taste improves when you stop smoking, so you may eat more because food will taste better. Remember you need about 12 to 15 calories for each pound of body weight.
As difficult as it may be to quit remember it's never too late. Immediately after you quit you will begin to reverse the damage done to your body and reduce your risk for disease. Ten years after cessation an non-smoker's risk for heart disease approaches that of a non-smoker and the same applies to lung cancer fifteen years after cessation.
As an added bonus you will no longer have to worry about having enough cigarettes to last through the day, a party, a meeting or a weekend trip.
As the "Great American Smokeout" is observed on Nov. 16, remember this: Only 25 percent of the American population smokes, but their deadly habit can do harm or even kill the other 75 percent. If you are around someone who smokes you are smoking, too.
Before starting your fitness program, consult your physician.