Can they really improve cardiovascular health?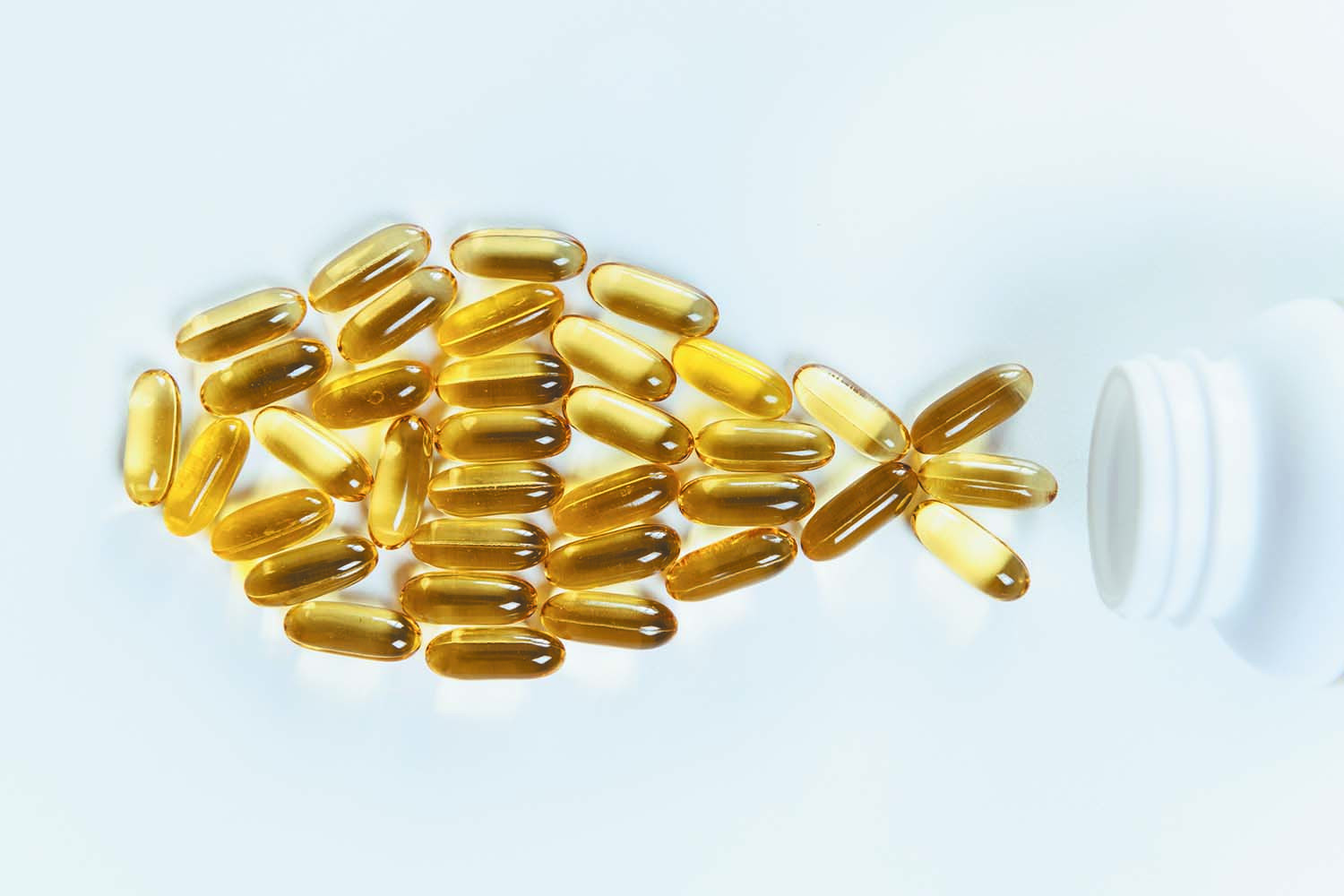 Probably no nutritional supplement has earned as much attention — and has created as much confusion — as fish oil. Some research says taking a daily fish oil supplement can reduce your risk of heart attacks and strokes, while other studies say the evidence remains thin.
Then there are the multiple types of fish oil supplements you can buy at drugstores and online. Are they safe? And are they a better option than just eating fish?
"Fish oil is the best source of omega-3 fatty acids, essential nutrients that the body cannot make on its own," says Dr. Howard LeWine, assistant professor of medicine at Harvard Medical School and editor in chief of Harvard Men's Health Watch. "However, taking an over-the-counter fish oil supplement probably provides no extra heart benefit beyond eating a well-balanced diet."
Even so, many questions remain. Here's a look at the most common questions (and most straightforward answers) regarding the sometimes complicated relationship between fish oil and heart health.
What are omega-3s?
There are three main types of omega-3 fatty acids: eicosapentaenoic acid (EPA), docosahexaenoic acid (DHA), and alpha-linolenic acid (ALA). EPA and DHA are found naturally in fatty fish, such as salmon, tuna, mackerel, and sardines. They are also offered as over-the-counter supplements. Nuts, seeds, and some beans are rich in ALA, which the body converts to DHA and EPA.
Although omega-3s are associated with many health benefits, like better brain function and less inflammation, they're most often linked with better heart health.
Studies have shown that people who regularly eat fish, especially as part of a Mediterranean diet, have a lower risk of heart disease and stroke compared with those who don't.
However, the science is not clear about the specific influence omega-3s have on heart health improvement or how they protect against heart disease. "Omega-3s are not a type of superfood when it comes to heart health," says Dr. LeWine. "The consensus is that omega-3s should be part of an all-around heart-healthy diet, but exactly how they help, and how much you need, is still up for debate."
Does food trump supplements?
This is the million-dollar question. The advice from nutritionists and heart experts is that it's always best to get omega-3s from food. "This way, you also get the other vital nutrients from fatty fish, nuts, and seeds," says Dr. LeWine.
Most research studies have not shown any significant heart benefits from omega-3 supplementation for the average person. For instance, the VITAL study, published Jan. 3, 2019, in The New England Journal of Medicine, found that daily 1-gram omega-3 supplements taken for an average of about 5 years did not reduce the risk of heart attack or stroke among men 50 years of age or older and women 55 years of age or older.
How much should you get?
In 2018, the American Heart Association reconfirmed its advice to eat two 3-ounce servings of fatty fish each week. This equals about 2 to 4 grams of omega-3s per week. (A single 3-ounce serving of fatty fish offers between 0.5 grams and almost 2 grams of omega-3s.)
What if you're not a fish fan, or you're vegetarian or vegan? You can still get enough omega-3s from ALA-rich plant sources. The body has to convert ALA to EPA and DHA, so the final omega-3 amount in your body tends to be lower than what you'd get from eating fish. Some estimates suggest only 10% to 20% of ALA is converted to EPA and DHA.
But most people get about 10 times more ALA in their diets than DHA and EPA, especially if they follow a plant-based diet, which compensates for the low conversion rate, according to Dr. Eric Rimm, professor of epidemiology and nutrition at Harvard-affiliated T.H. Chan School of Public Health. (See "Omega-3 sources" for a list of the top foods.)
Omega-3 sources

Here are the top sources of omega-3 fats.

FOOD

SERVING SIZE

AMOUNT OF OMEGA-3s (GRAMS)

Fish

Atlantic mackerel

3 ounces

2.6

Atlantic salmon

3 ounces

1.9

Canned sardines

1 cup, drained

1.5

Canned salmon

3 ounces

1

Canned tuna

3 ounces

0.7

Flounder

3 ounces

0.4

Plant sources

Flaxseed

1 tablespoon

6.7 (ALA only)

Chia seeds

1 ounce

5.1 (ALA only)

Walnuts

1 cup

3.3 (ALA only)

Edamame

1 cup

0.55 (ALA only)

Kidney beans

1 cup

0.2 (ALA only)

Source: USDA National Nutrient Database.
Should you ever take omega-3 supplements?
The exception to the "food instead of supplements" advice is if you have trouble eating enough fish because of personal taste, dietary restrictions, or safety concerns. In this case, taking a daily omega-3 capsule may be a good idea. If you do opt for a supplement, look for a seal of approval, such as a verification symbol from the USP (U.S. Pharmacopeia).
"Nutritional supplements are regulated by the FDA like food, primarily for safety," says Dr. LeWine. "But they do not get the same level of scrutiny as medications in terms of purity and effectiveness." In fact, many omega-3 products don't even contain the amounts of DHA and EPA advertised on their labels.
Proper dosage is crucial, as getting too much omega-3 may increase bleeding risk, particularly in people who take anti-clotting medications, including warfarin (Coumadin) and low-dose aspirin.
The bottom line is that omega-3s from fatty fish and plant foods should be part of your heart-healthy diet. Food is always the best source. But if you are concerned that you don't get enough from your diet, discuss supplementation with your doctor.
If you meet specific criteria, your doctor may even suggest a prescription omega-3 supplement (see "When is it time for a prescription omega-3?").
When is it time for a prescription omega-3?
People with dangerously high triglyceride levels, as well as those with mildly elevated levels who have a high risk of heart attack and stroke, may benefit from a new omega-3 medication. A study in the Jan. 3, 2019, issue of The New England Journal of Medicine looked at more than 8,000 people with heart disease or diabetes who also had high triglyceride levels despite taking cholesterol-lowering statin drugs. Half the participants took 4 grams of icosapent ethyl (Vascepa) — an EPA-only supplement — every day for five years. Afterward, the researchers found that triglyceride levels had fallen by 18% in the people taking the supplements. That group also had lower rates of heart attacks and death compared with the placebo group.
Image: © microgen/Getty Images
Subscribe to Harvard Health Online for immediate access to health news and information from Harvard Medical School.
<!–
–>
Disclaimer:
As a service to our readers, Harvard Health Publishing provides access to our library of archived content. Please note the date of last review or update on all articles. No content on this site, regardless of date, should ever be used as a substitute for direct medical advice from your doctor or other qualified clinician.