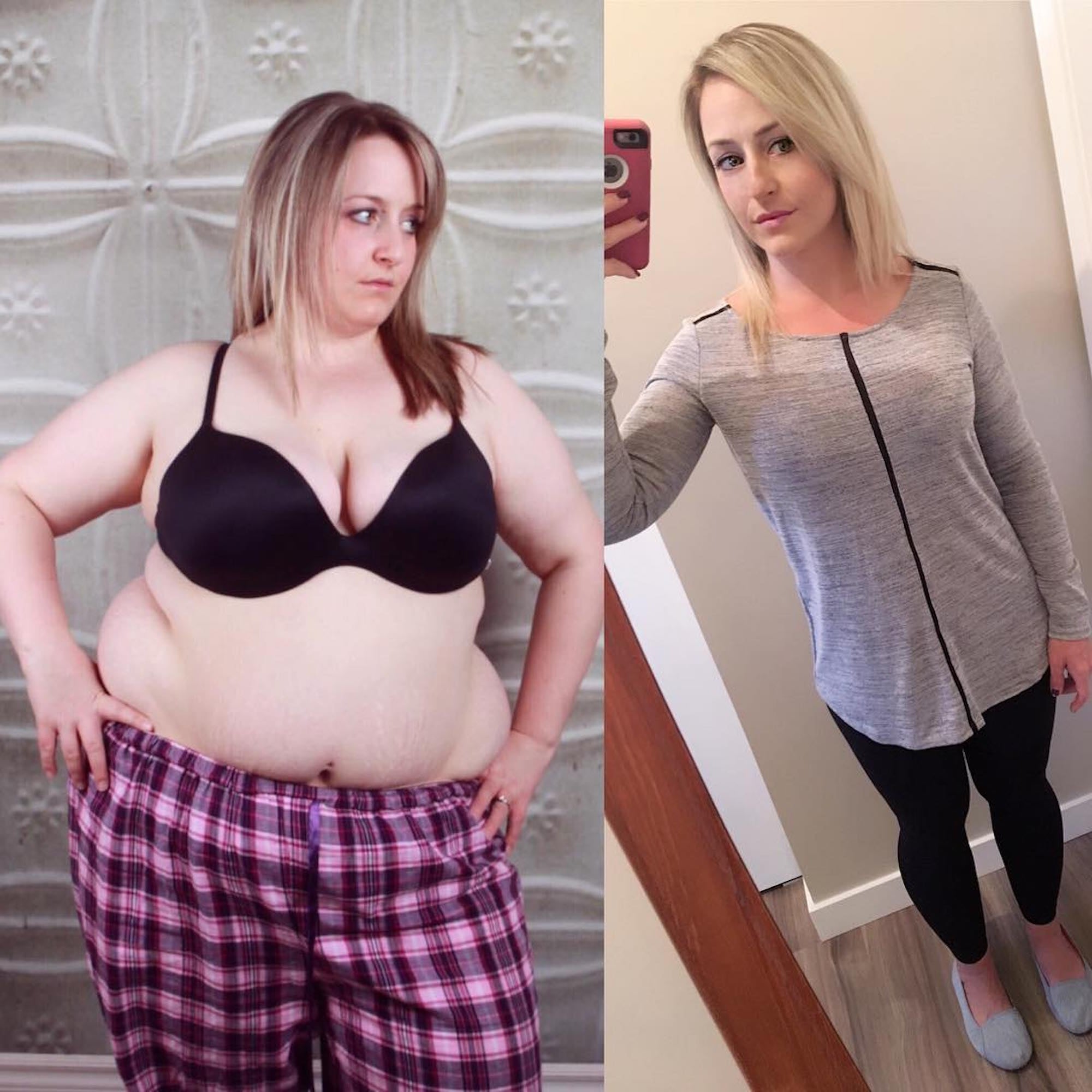 Jan. 15, 2012: the date is practically burned into Desiree Hunt's memory, now holding as much significance as a birthday or anniversary. It was the day she woke up and realized something — rather, everything — needed to change if she wanted to lose weight for good. No more excuses; no more lying to herself. Since that fateful day five years ago, Desiree has dropped 141 pounds, and her journey from weighing 275 pounds to 134 is truly inspiring.
In the weeks leading up to that day in January, Desiree was back in her hometown of Winnipeg in Canada. Though the holidays are typically a time for catching up with friends and family, Desiree "avoided [her] old friends like the plague" while she was there, which she had done every time she went home in the years prior. "I didn't want anyone to see the weight I had gained over the last seven years since leaving my hometown," she told POPSUGAR. "I was ashamed of who I had become. I was unhealthy, unhappy, and miserable."
"I was ashamed of who I had become. I was unhealthy, unhappy, and miserable."
To add to the negative feelings she experienced while in Winnipeg, her trip back home was just as scarring. On her flight, she realized she almost needed two seats on the plane, which she described as a "terrifying" and "eye-opening moment" for her. That was the icing on the cake that made her realize that major lifestyle changes were needed.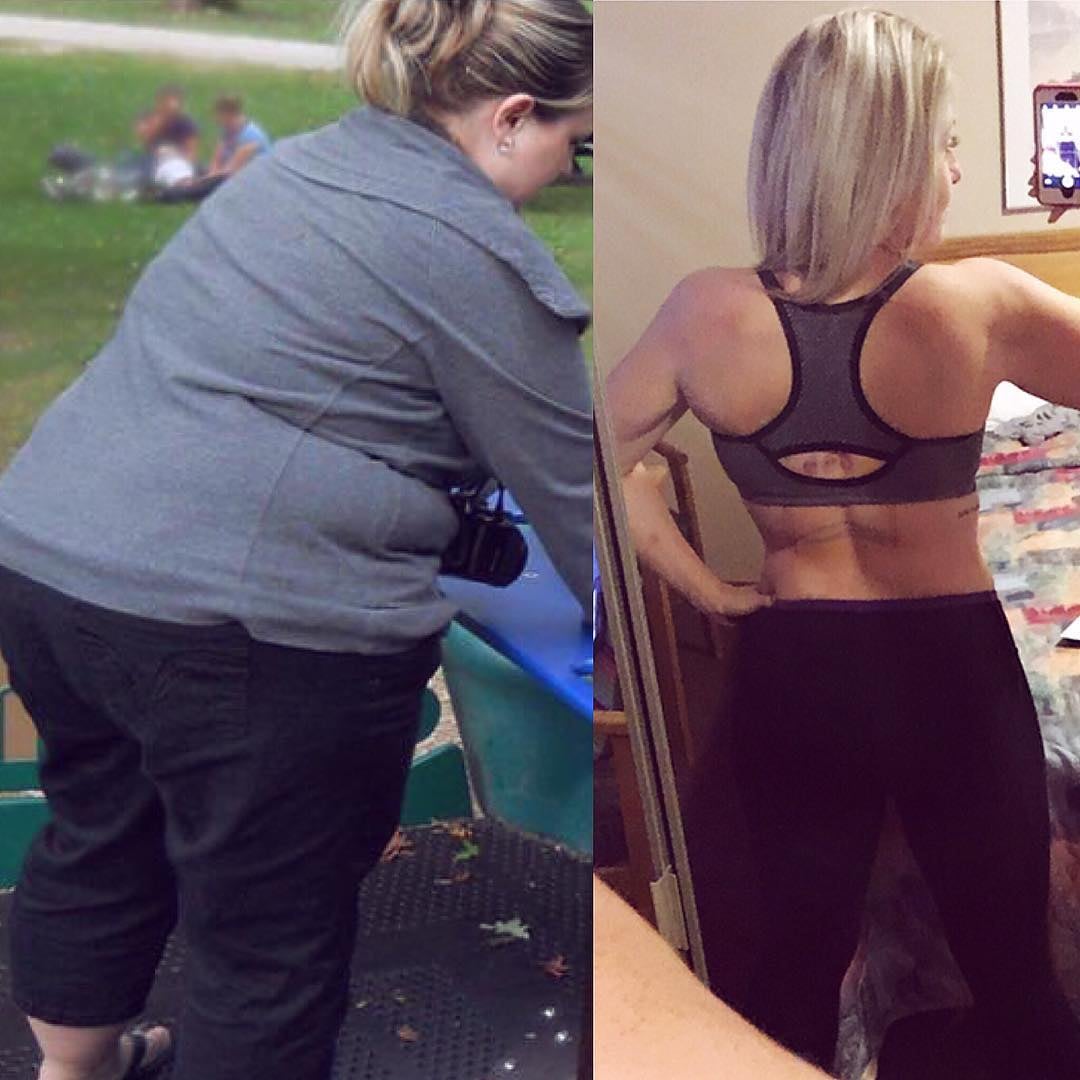 The next three days were spent consumed in research as Desiree looked up everything there was to know about natural weight loss. She binge-watched episodes of Extreme Weight Loss for motivation and used Tosca Reno's clean-eating website to learn more about healthy food habits. She revamped her entire diet, ditching red meats, flour, pasta, refined sugars, and fried foods and adding more natural foods like vegetables, leafy greens, fruits, and lean proteins. Smoothies became a regular part of her routine, as she drank one or two each day and filled them with protein powder, spinach, fruits, and natural nut butters to make them a complete meal. And when she wasn't sipping on one of her homemade smoothies, Desiree was opting for multiple small meals and snacks, each of which were a "well-proportioned mix of healthy carbs, fats, proteins, and micronutrients."
"When shopping, you can almost completely avoid the inside aisles of a grocery store! Almost all fresh ingredients are on the outside aisles."
We asked Desiree if she had any tricks that helped her stick to her new diet when she first started, and she mentioned the most genius grocery store tip. "When shopping, you can almost completely avoid the inside aisles of a grocery store! Almost all fresh ingredients are on the outside aisles," she told us. We totally never thought of that tidbit before, and it's such a brilliant thought. Those inside aisles are where the boxed and canned foods live, and those are exactly what you should be avoiding, Desiree explained. "Stick to ingredients that don't have additives, like plain yogurt, plain nut butters, and plain herbs. There are so many hidden sugars, fats, and carbs in so many boxed foods, it's crazy!" To further ensure clean-eating success, Desiree suggested no longer adding sugar, butter, dressing, or any other condiments with "empty calories" on top of your meals.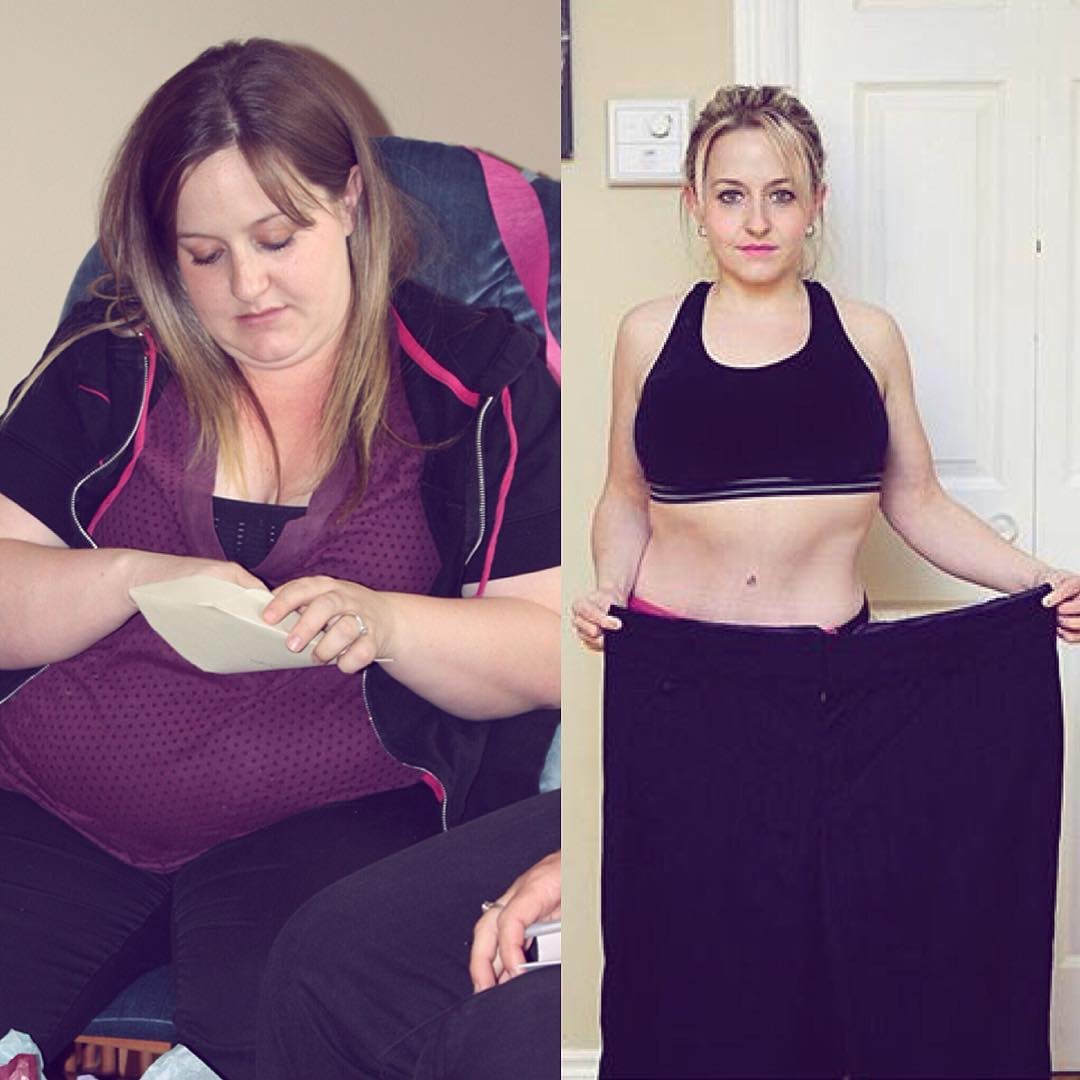 Her eating habits weren't the only thing Desiree changed at the start of her journey, as she also began exercising after being "fairly inactive" for most of her young adult life. She simply started by hopping on an elliptical in the comfort of her home for 30 minutes per day, six days per week. After three months of this new exercise routine (plus her healthy eating schedule), the weight started dropping and she lost 30 pounds.
After eight months of at-home exercising on her elliptical, Desiree built up enough confidence to join a small local gym, where she brought weights into her routine. "There I learned my love for fitness," she told us, referencing the gym she joined. The pounds just kept dropping like flies. By April 2013, she had lost more than 100 pounds in a little over one year since she first started, and she grew to enjoy exercising so much that she became a certified personal trainer after two years of joining her gym.
Now 134 pounds, Desiree has since gotten surgery to remove the excess skin left behind after she dropped 140 pounds. She confessed that the loose parts on her stomach and breasts left her feeling "miserable in [her] own skin," and because not even tight yoga pants and loose t-shirts could conceal it, she decided to do something about it. Desiree admitted that the recovery process was a bit of "uncomfortable" and involved "some pretty intense pain" at times, but at the end of the day, it was worth it. "I would do it again if I had to," she said.
These days, she sticks to a diet and exercise plan that's pretty similar to when she began her weight-loss journey. She eats roughly 1,600 calories per day and she broke things down for us by organizing her go-to bites by food group as follows:
Protein: fish, chicken, and whey protein powders
Fat: avocados, coconut oil, natural nut butters, eggs, and some cream (for her coffee)
Sugar: fruits and Stevia for when she makes homemade treats
Carbs: oats, sweet potatoes, and beans ("Don't forget fruits are carbs, too!" she reminded us.)
Plus, she always eats tons of veggies and greens!
"I can promise you that the long-term results are worth every drop of sweat and grueling minute you put into this!"
When we asked Desiree if she had any advice for newbies who are just starting out on their weight-loss journey, she dished out some must-hear words of wisdom. "Don't expect to see results overnight. I know it's hard, and I know it's going to take a lot of effort, but I can promise you that the long-term results are worth every drop of sweat and grueling minute you put into this!" she said. "Take a ton of photos along the way for post comparison. You won't find it easy to remember what you looked like then, and when you see these before and afters, you will reap that reward instantly!"