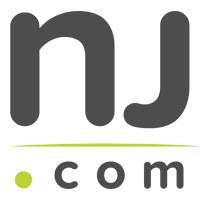 "Please pass the turkey (or tofurkey)" may be a common phrase for most of us on Thanksgiving but too many of our neighbors struggle during the holidays and every day to get enough health food on their tables.
The holiday season is always a busy time for our food pantries but thanks to this generous community those in need aren't forgotten during this hectic time of year. In its ongoing effort to promote a healthy Hunterdon, The Hunterdon County Partnership for Health asks that you consider a donation of healthy food options to your local food pantry this holiday season.
A complete list of healthy choices most in demand can be found at http://partnershipforhealth.hunterdonhealthcare.org along with a list of pantries located throughout Hunterdon County. Hunterdon County neighbors in need deserve to have healthy and nutritious meals during the holidays and every day of the year.
"Our neighbors in need shouldn't be left to go hungry, and they shouldn't have to be forced to eat unhealthily. That is why I co-chair the Partnership for Health's Healthy Behaviors Action Team and actively involved in ensuring our food pantries have access to healthy food options for their clients," explained Kim Blanda, RN, BSN, Clinical Coordinator, Hunterdon Healthcare and Coordinator of PFH.
Established in 1995 the PFH mission is to ensure every individual of Hunterdon County has a state of optimal physical, mental, spiritual, and social well-being, which allows the individual to pursue the most fulfilling life possible, and not merely a life absent of disease or infirmity.
If you, your company or your organization are interested in learning more about the Partnership for Health or attending a future meeting, visit them on Facebook at Hunterdon County Partnership for Health or email kblanda@hhsnj.org.
Submitted by The Hunterdon County Partnership for Health