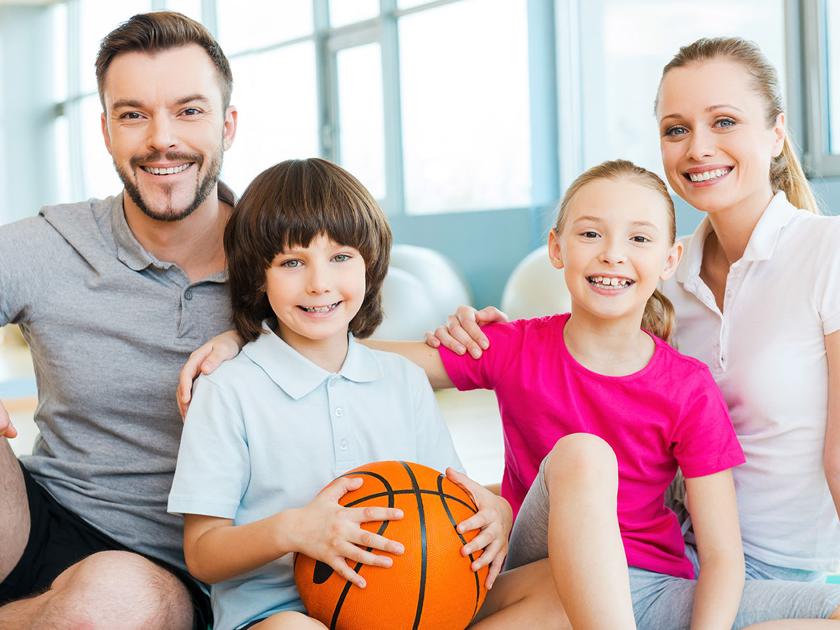 #ndn-video-player-1.ndn_embedded .ndn_floatContainer margin-top: 10px; margin-bottom: 20px;
#ndn-video-player-2.ndn_embedded .ndn_floatContainer margin-top: 10px; margin-bottom: 20px;
Theresa Lovings has very little trouble motivating her three kids to get off the couch and do something active despite the cold temperatures and accompanying lethargy this time of year.
But that has come with time and effort.
As the association director of group fitness of the YMCA of Greater Omaha, Lovings oversees 570 group exercise classes at nine locations each week – and still finds time at home to get her kids up and active through fun activities.
With resolutions being made this month in conjunction with the New Year, she encourages moms and dads to make theirs with the entire family in mind – and work toward keeping them with continued conversation and attention.
The "fun" quotient is always a bonus.
"Make sure to engage the kids in something active and fun that they'll be excited to do, and something that is age-appropriate," said Lovings, whose children range from age 8 to 16. "This could be going ice skating or to a climbing wall as a family instead of doing 10 or 15 push-ups or jumping jacks. The activities need to be fun and engaging for everyone."
Lovings offers these tips to help families of all ages and sizes keep their resolutions strong well into the New Year:
Start small. Break those big resolutions into small, achievable goals. Instead of cutting chocolate out of your diet, vow to only have it a few times a week. Or trade your two sodas a day for one soda and a glass of water. The key is starting with something you know you can do.
Take it one step at a time. Trying to change too many habits at once can easily lead to frustration. Instead of a New Year's resolution, make a new month resolution. Focus on that one change for the month, and add another small change when the next month rolls around.
Choose a facility that focuses on a holistic approach to health. When it comes to adding healthy behaviors, like increasing physical activity, it's important to find a facility that keeps you motivated. Before committing to a membership, tour local gyms to find the best fit for you. Your facility should not be just a gym, but a community organization that offers more health, more hope and more opportunity – like the YMCA!
Talk it out. It's easier to stick with your resolutions if you have a partner or friend working toward similar goals. Team up with someone to set your 2018 goals and help each other establish a game plan dedicated to achieving them. Set specific check-ins to pull each other through slumps and to celebrate successes.
Track your progress. Use an app or calendar to schedule family fitness outings and track your progress. "Set reminders on your phone or on Outlook or whatever app you like to use, just as you do with events, appointments and meetings," Lovings suggests.
"Remember, you're the model for your children," Lovings says. "When you show them that you are committed to being active, they'll appreciate the value in it, too. Make it part of your and their lifestyles."
With nine comprehensive facilities spanning the Omaha metro, the YMCA of Greater Omaha has more than 62,000 members and more than 107,000 individuals in their youth, adult and family programming. The Y is open to all, regardless of ability to pay and contributed more than $1.7 million in financial assistance in 2017. Learn more about keeping your family active this winter.
#ndn-video-player-3.ndn_embedded .ndn_floatContainer margin-top: 10px; margin-bottom: 20px;