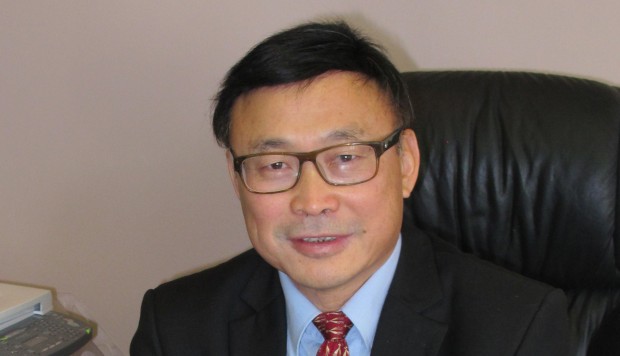 Taking control of their own health care, the increasingly affluent and progressively educated Asia-Pacific markets are now the world's top consumers of dietary supplements – a rapidly flourishing industry forecast to reach nearly US$180 billion by 2020.
"Why wait until we are sick when we can empower ourselves to live more healthily? With today's modern lifestyles and environmental factors, taking supplements is key," says Peter Ou, president and CEO of natural health and dietary supplements contract manufacturer NutraLab. "With background in Chinese herbal medicine and education in Britain and China, I realised that combining the best of these worlds bridges not only the gap geographically, but also in optimising distinct know-how to create holistic supplements for our well-being."
With a growing footprint in China, NutraLab also aims to work with more local distributors and potential sourcing and financial partners looking to grow
Peter Ou, president and CEO, NutraLab
Unrivalled in the industry, NutraLab's vertically integrated operations provide clients a one-stop solution: from supply of raw materials to custom branding design, product formulation, production, packaging, bottling and labelling, regulatory submission and international documentation.
Registered with the United States Food and Drug Administration, NutraLab is also compliant with the Good Manufacturing Practice. In-house microbial and heavy metal analytical laboratories ensure quality control – from the arrival of ingredients through production and final product testing.
A subsidiary of the Honson Pharmatech Group, NutraLab has more than three facilities across Markham and Toronto, where its state-of-the-art facility houses central operations and manufacturing.
Through its brand MapleLife Nutrition, the company has also gained a significant following from Asia, where it offers more than 100 products, ranging from vitamins to herbal supplements and sports nutrition. Focusing on Canada, China, the Middle East and other key markets, NutraLab hopes to develop more traction in South Asia.
"With a growing footprint in the region, particularly in China, NutraLab also aims to work with more local distributors and potential sourcing and financial partners looking to grow with us as we bring our expertise to a bigger marketplace," Ou says. "We are thrilled to collaborate with strong,
equally passionate and committed partners with a parallel vision of raising the quality of life."