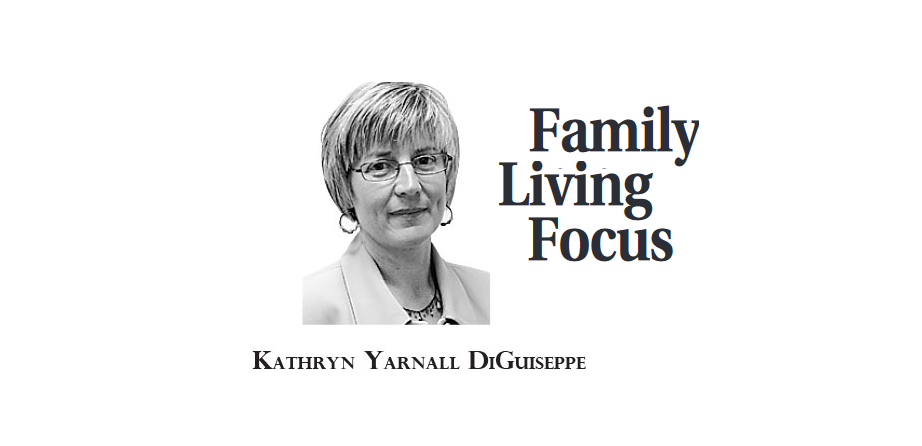 National Nutrition Month is a nutrition education and information campaign created annually in March. The campaign focuses attention on the importance of making informed food choices and developing sound eating and physical activity habits. Making healthy, nutritious meals is a great way to begin, however, you can easily get derailed if you select a preparation method that reduces nutrients, adds fats, and is time-consuming.
The microwave oven in your kitchen can help prepare an assortment of nutrient packed foods, without adding fat, and can be cooked in a flash. Most often used to reheat leftovers or cook packaged food items such as frozen vegetables and premade meals, microwaves can do so much more. For example, microwaving sweet potatoes cuts down cooking time by 50-55 minutes, and helps conserve nutritional value. All cooking methods cause foods to lose some of their nutrients, but the faster the potato cooks, the more nutrients it will retain. Baking a sweet potato in the microwave preserves far more nutrients (folate, vitamins A and C) than boiling it, for example.
Before you begin to cook in the microwave, it is important to know the wattage (amount of power) that a microwave has. This determines cooking times for different food items. Check the inside of the oven's door, on the serial number plate on the back of the oven, in the owner's manual, or the manufacturer's website (making sure you use the correct model number). Another wattage testing method is the water test, a great way to test the accuracy of your microwave.
To test for wattage, measure 1 cup of water into a 2-cup glass measuring cup. Make sure the water is cold; add ice if needed. Set the microwave on high for 4 minutes and watch the water through the window to see when it boils.
• If water boils in less than 2 minutes, it is a very high wattage oven — 1,000 watts or more.
• If water boils in 2-1/2 minutes, it is a high wattage oven — about 800 watts or more.
• If water boils in 3 minutes, it is an average wattage oven — 650 to 700 watts or more.
• If water boils in more than 3 minutes, it is a slow oven — 300 to 500 watts.
Foods high in moisture are good choices for the microwave. Here are some microwave tips to make microwave oven cooking successful.
• Follow microwave food package instruction, for best quality and to limit growth of bacteria.
• Interrupt the cooking process and stir or turn food halfway through the heating time. Even if your microwave oven has a turntable, it is helpful to stir and turn food to prevent uneven heating.
• Cover the dish with a lid or plastic wrap (prevent it from touching food surface) to help evenly distribute the heat inside the container.
• Use only microwave-safe containers, often labeled on the bottom of glass, plastic and ceramic. If using paper products, such as plates and paper towels, use only plain white.
The following are not safe for use in the microwave:
• All types of metal, containers, aluminum foil, dishes with metallic trim, metal twist-ties and cardboard food containers with metal handles.
• Foam insulated containers (cups, plates, bowls).
• Plastic food containers designed for cold storage such as margarine or butter tubs, yogurt, and cheese containers.
Now that you know the wattage of your appliance and a few basic tips, start with the most important meal of the day, breakfast. Scrambled eggs paired with oatmeal (both made in the microwave), and fruit are a quick, economical, healthy breakfast with minimal clean up.
The University of Nebraska Lincoln provides these breakfast recipes for microwave oven cooking. Check out the egg variations to add more vegetables into your day. To save time, use leftover veggies, they only need a quick reheat in the microwave before adding. If using dense raw veggies such as broccoli, precook separately before adding to the eggs for best results.
Begin cooking healthier and saving time by using your microwave oven to its full potential, starting out with these quick, easy, and healthy microwave recipes.
Microwave Scrambled Eggs
1 egg
1 tablespoon milk or water
Salt and pepper, to taste
Spray glass bowl or other microwave-safe dish with nonstick spray. Add milk or water and egg, blending lightly with a fork. Cover with plastic wrap and cook on high for 30 to 45 seconds for 1 egg. Remove from microwave and stir. Cover and let stand 2 to 3 minutes. Season to taste
Variations: Add onions, peppers or other vegetables before microwaving to add color and flavor to the eggs. Sprinkle with cheese or top with salsa after taking the eggs out of the microwave.
This makes 1 serving.
Nutrition information per serving: 70 calories; 5 grams fat; 6 grams protein; 70 milligrams sodium.
Microwave Oatmeal
2 cups rolled oats
4 cups water or low-fat milk
1/8 teaspoon salt
Mix together oats, water or milk, and salt in a large microwave-safe bowl. Microwave on high for 5 to 6 minutes, stirring every 2 minutes, until oats are soft and most of the liquid has been absorbed.
Spoon into bowls and serve while hot. Top with white or brown sugar and additional milk, if desired.
Note: Quick oats make a creamier oatmeal. Old-fashioned oats make a slightly chewy oatmeal.
This recipe makes 4 to 6 servings.
Nutrition information per serving: 206 calories; 4 grams fat; 11 grams protein; 32 grams carbohydrate; 3 grams fiber; 151 milligrams sodium.
Microwave Chicken Tortilla Soup
1 (14-ounce) bag whole-kernel corn, frozen
1 (15-ounce) can black beans
1 (15-ounce) can kidney or cannellini beans
1 (14.5-ounce) can diced tomatoes (no sodium)
1 (4-ounce) can green chilies, chopped and drained
1 (14.5-ounce) can chicken broth, low sodium
1 (10-ounce) can chunked chicken
1 (10-ounce) can Cheddar cheese soup (reduced fat and/or sodium)
Open all cans. Drain and rinse beans in a strainer. Place all ingredients in a large microwave-safe bowl and cover with plastic wrap. Cook on high for 18 minutes, stirring 3 times or until chicken is heated through. Serve.
Optional toppings include crushed tortilla chips, shredded cheese and diced tomatoes.
This recipe makes 10 servings.
Nutrition information per serving: 170 calories; 4 grams fat; 13 grams protein; 22 grams carbohydrate; 5 grams fiber; 520 milligrams sodium.