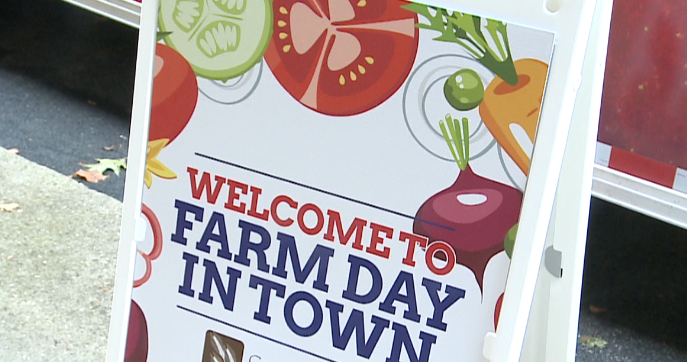 SHARON, Pa. –

While many kids would rather reach for a bowl chips than of a bowl of berries, some can't even tell the difference between fruits and vegetables. The Community Food Warehouse used this week to educate almost 700 local first graders about healthy options and where food comes from
At the event, students got to spend time at various stations that showed everything from butter churning to what goes into making a making a pizza. Kids were offered foods they may have never even heard of, and many actually end up liking them!
The Community Food Warehouse is trying to provide families with healthy options like fruits and vegetables, and hopes to educate them on how to better prepare meals with that food. Mimi Prada, the Agency Public Relations Manger at Community Food Warehouse says that despite their efforts to provide healthy food, many don't know how to use the produce.
"There has to be some kind of an education component ", says Prada, "[because] a lot of people, if you didn't grow up with a garden, or you don't know how to deal with fresh produce, [aren't] sure what to do, we thought- what better way than to start with children".
Even those kids who were not converted to green vegetable fanatics, still got a better understanding of the foods they already eat. Gwen Martino, the Vice President of the Food Warehouse Board says now "they just have much more of an awareness of food as they're eating it". She doesn't think they will ever look at pizza the same way after learning all the steps that went into making one!
The Community Food Warehouse provides meals for over 5100 families. They hope to continue educating both kids and their families through programs like Farm Day.