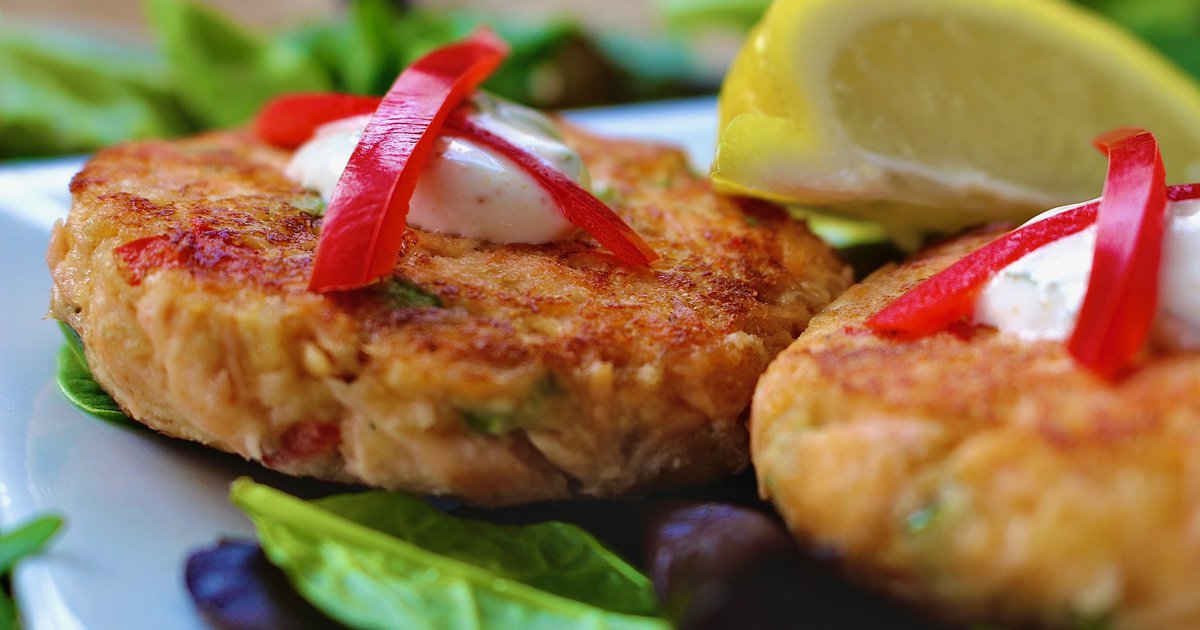 Looking for a mouth-watering seafood recipe to add to your summer menu? These
salmon cakes with Greek lemon-yogurt sauce are just what you're searching
for. They're high in protein, low in calories, and take less than 30
minutes to prepare.

Salmon Cakes with Greek Lemon-Yogurt Sauce – makes 4 servings (cakes)

Ingredients:
• 1 can of salmon
• ½ cup of onion
• ½ cup of corn
• ¼ cup (comes in a jar) of roasted bell peppers, drained and chopped
• 1 teaspoon of olive oil
• 2 tablespoons of parsley
• 2 teaspoons of garlic powder
• 2 eggs
• ½ cup of breadcrumbs
• 2 cups of Greek yogurt
• 2 lemons
Directions:
Pre-heat oven to 400°F.
Wash and chop all vegetables and herbs, cook corn as needed.
Add all chopped veggies to skillet on med-high with 1 tsp olive oil, garlic
powder and cook for 3-5 minutes (not required but will add more flavor).
Drain and rinse salmon in medium bowl.
Whisk 2 eggs together in a small bowl, add to salmon.
Add cooked veggies, parsley, yogurt, bread crumbs, then mix until combined.
Form patties, drizzle oil on medium-high skillet, cooking 3 minutes one
each side.
Place on greased cookie sheet, bake 6-8 minutes on top rack. Enjoy!
Nutritional Information Per Serving:
Calories: 189
Carbs: 1.5g
Fiber: 4g
Protein: 14g
Potassium: 734mg