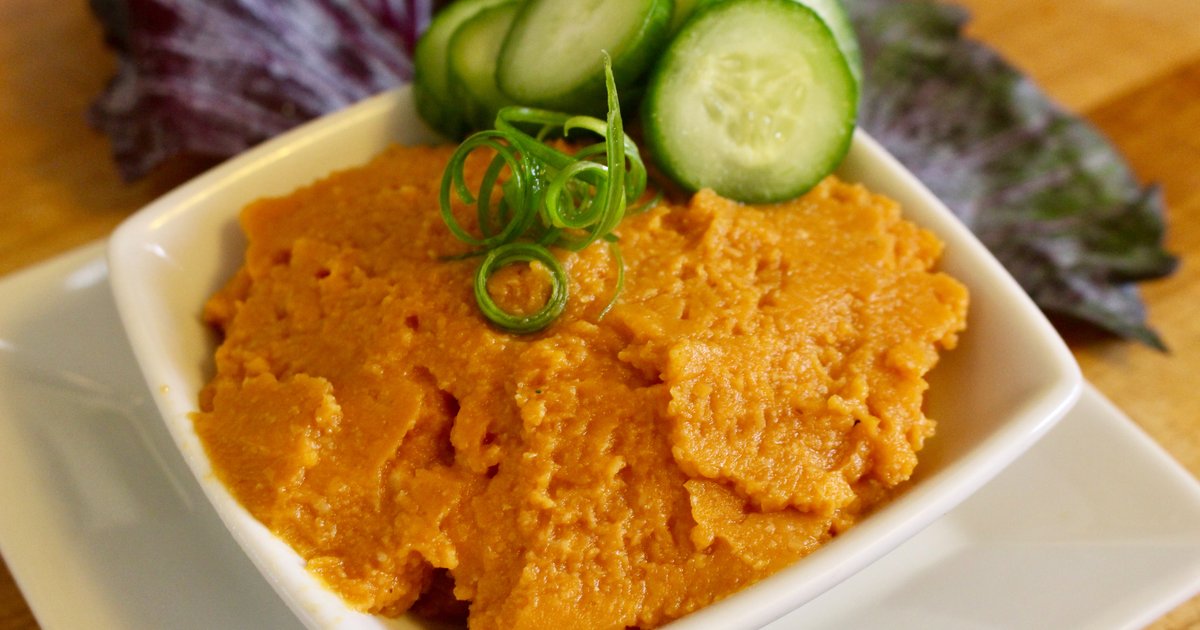 Feeling festive? Then try this pumpkin hummus recipe from Independence
LIVE's weekly healthy cooking class.
It's low in calories, big on flavor, and can be made in less than 15
minutes. What's not to love?
Pumpkin Hummus – 10 servings
Ingredients
• 1 (15-ounce) can of chickpeas (15-ounce), drained and rinsed
• 1 (15.5 ounce) can of pumpkin
• 3 tablespoons of tahini
• 1 tablespoon of lemon juice
• 3/4 teaspoon cumin
• Dash of salt
• 1/4 cup of pumpkin seeds
Directions:
Food-process all ingredients except for pumpkin seeds.
Transfer to a bowl and garnish with pumpkin seeds.
Refrigerate, covered, for up to 5 days.

Nutrition Information (per serving: 2 tablespoons):

Calories: 35
Fat: 2g
Sodium: 75mg
Carbs: 4g
Fiber 1g
Protein: 2g