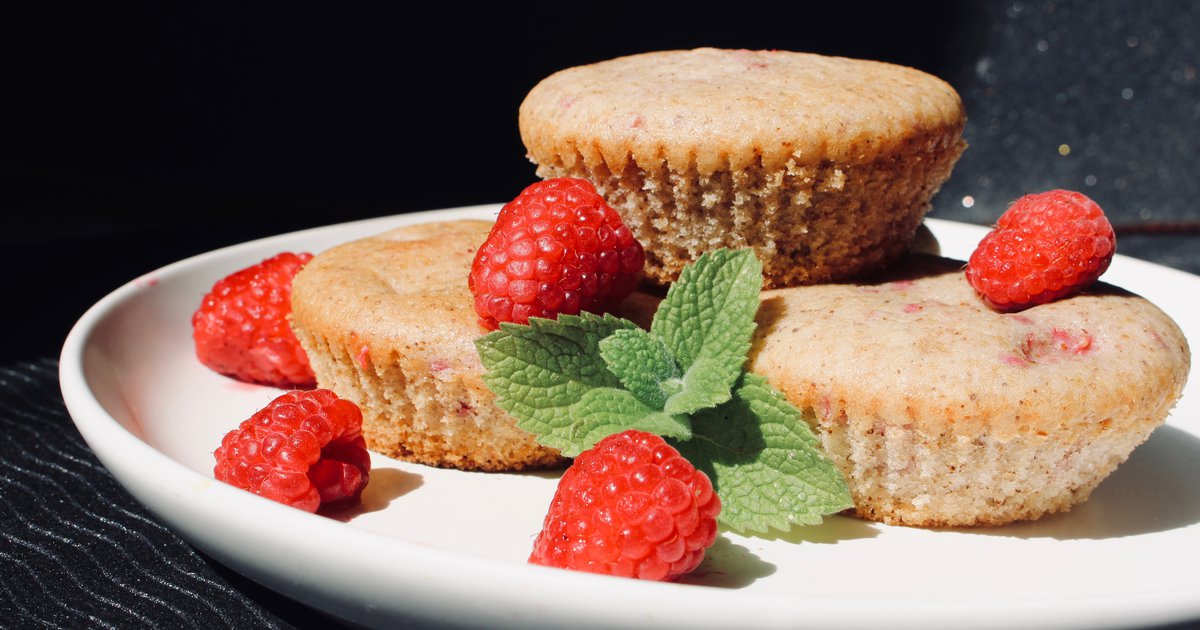 Looking for healthy breakfast ideas? Kickstart your morning with these
delicious lemon-raspberry muffins. This low-fat recipe makes 12 servings
and can be prepped and baked in under 30 minutes.
Lemon-Raspberry Muffins– makes 12 servings
Ingredients:
• 1 ¾ cups of whole wheat flour
• 1 teaspoon of baking powder
• ½ teaspoon of baking soda
• ½ teaspoon of fine-grain sea salt
• 1/3 cup of melted coconut oil or extra-virgin olive oil
• ½ cup of honey
• 2 eggs, preferably at room temperature
• 1 cup of Greek yogurt
• 2 teaspoons of vanilla extract
• Zest of 1 medium lemon
• 1 ½ cups of frozen organic raspberries
• 1 tablespoon of raw sugar
Directions:
Preheat over to 350˚; grease muffin tin.
Combine flour, baking powder, baking soda and salt.
In a medium mixing bowl, whisk oil and honey.
Add eggs and beat. Add the yogurt, vanilla and lemon zest. (If the coconut
oil solidifies in contact with cold ingredients, gently warm the mixture in
the microwave in 30 second bursts.)
Gently fold the raspberries into batter.
Divide the batter evenly in cups. Sprinkle the tops of the muffins with
powder sugar.
Bake the muffins for 22 to 24 minutes.
Place the muffin tin on a cooling rack to cool and serve!
TIP: Try different fruits (calories may vary per fruit type).
Nutritional Information (per serving)
Calories: 250
Protein: 4.5g
Fat: 5.6g
Saturated Fat: 2.4g
Carbs: 34g