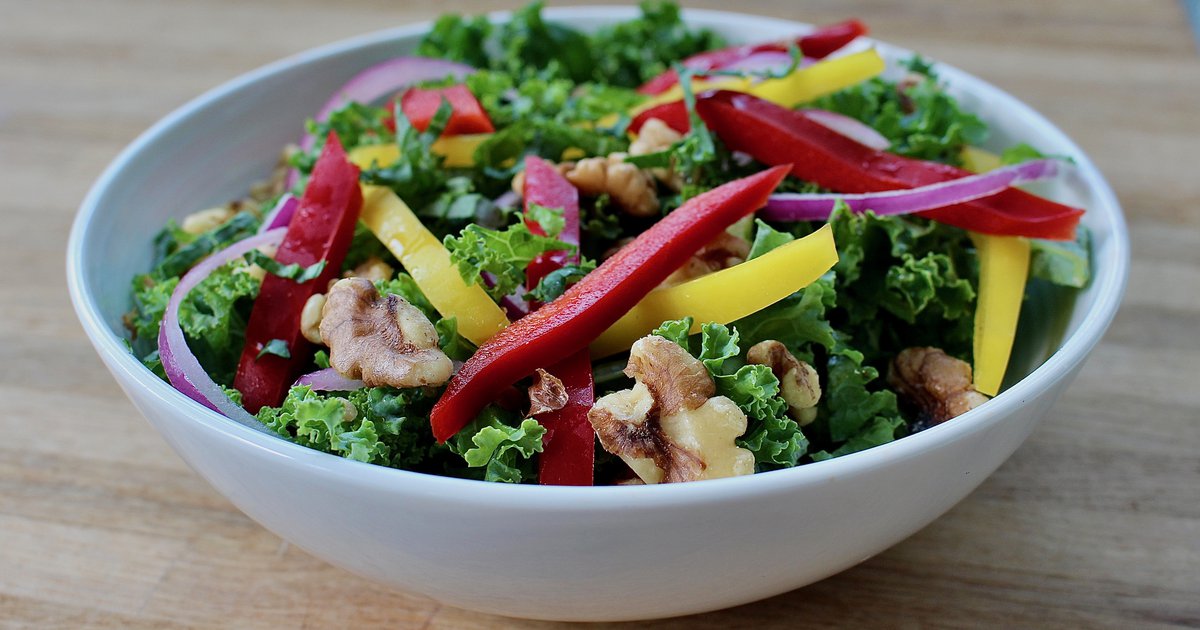 Tired of eating the same old salad every day? Try making this low-calorie
kale & walnut salad for lunch. It's filled with fresh, healthy
ingredients and can be made fast when you're in a hurry.
Kale & Walnut Salad
Ingredients:
• 1 pound of fresh kale stems, trimmed, well-washed, and dried
• 2 ½ tablespoons of walnut or olive oil
• 1 ½ tablespoons of balsamic vinegar
• ¼ teaspoon of seal salt
• ¼ teaspoon of black pepper
• 1/8 teaspoon of sugar
• ½ of a small red onion, peeled
• 1 medium red pepper, cored
• 2 tablespoons of toasted walnuts
Directions:
Place kale in large bowl.
In small bowl, mix together oil, vinegar, salt, pepper, and sugar.
Add dressing to kale and, gently massage kale to tenderize it.
Cover bowl, let marinate in refrigerator for 30 minutes.
Add onion, red pepper, and walnuts to the salad.
Toss gently before serving.
*Additional tip – Substitute walnuts with almonds.
Nutritional Information Per Serving (2 slices):
Calories: 60
Fat: 4.5g
Carbs: 5g