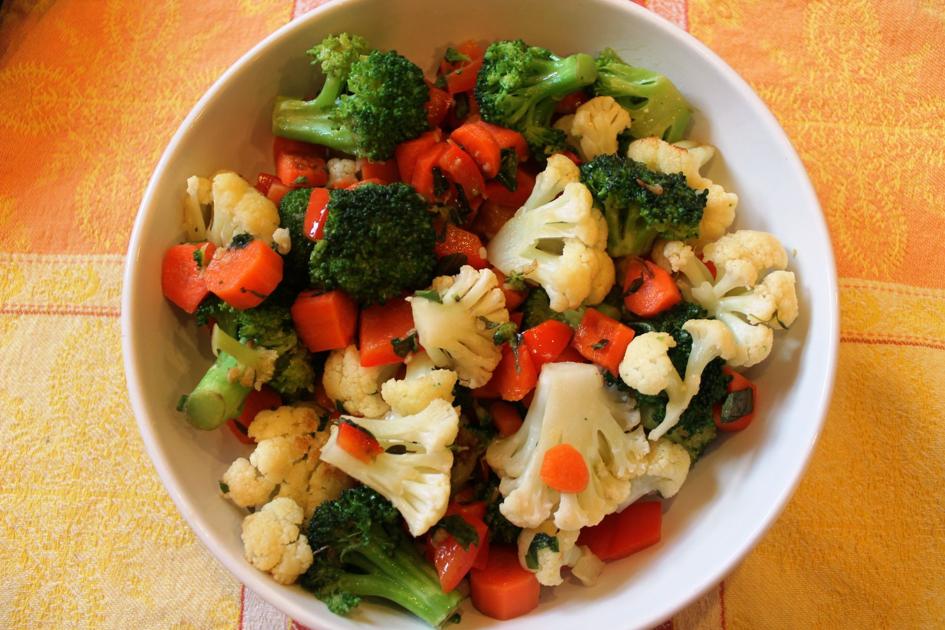 If you're interested in improving your eating habits, the Jefferson County Health Department would like to help. Dietitian Katie Gallagher said the department offers a number of nutrition programs for Jefferson County residents.
■ Nutrition Counseling: Gallagher said the health department offers free individual nutrition counseling with registered dietitians for county residents. "We can counsel on a variety of health conditions and medical nutrition therapy," she said. The counseling covers topics like diabetes, cardiovascular health, food allergies, digestive disorders and general nutrition.
In addition to individual counseling, the health department is looking for community partners to host the following nutrition programs for groups:
■ Healthy U: Gallagher said this program is "aimed at increasing healthy behaviors for adults in Jefferson County through improving eating habits, exercise, sleep, mental health and the skills necessary to make lifestyle changes while reducing risk or complications of chronic disease." Participants attend six weeks of classes lasting about 60 minutes per lesson. Gallagher said each class includes a short group walk, support group discussion, lesson and a correlating activity.
■ Cooking Matters: Gallagher said this program is part of at the national Share Our Strength's No Kid Hungry campaign to end childhood hunger in America. "It teaches participants to shop smarter by using nutrition information to make healthier choices, as well as how to cook delicious, affordable meals." The program has three different facets.
■ Six-week cooking class: This class meets once a week for two hours for six weeks. It is team-taught by a health department dietitian. Participants practice fundamental food skills, including proper knife techniques, reading ingredient labels and making healthy meals on a $10 budget.
■ Grocery Store Tours: This program provides families with hand-on education as they shop for food, giving them skills to compare foods for cost and nutrition. Participants learn how to plan and budget for healthy, affordable and delicious meals or their families.
■ Pop-Up Grocery Store Tours: Health department dietitians can bring the store to your organization with pop-up materials to simulate a grocery store. As with the previous program, participants will learn how to plan and budget for healthy, affordable and delicious meals.
Gallagher said she believes the nutrition classes offered by the health department are important to the community "because they provide the basic nutrition information to help community members create the framework for a healthy life."
The skills that are taught by the dietitians range from mindful eating to label reading to basic cooking skills, "something that we think is fun and necessary for all people," she said.
In the past, the health department has offered classes through civic centers, the YMCA and Get Healthy De Soto, "but we would love to get these programs in different private and public agencies to increase access across the entire county," Gallagher said.
Gallagher said she enjoys giving the classes. "It is always fun to get out of the office and really interact with participants," she said. "The Cooking Matters classes are always so wonderful to be able to teach people to cook meals and then also being able to enjoy those meals with participants."
Dietitians often hear that healthy food don't taste good or are too bland, she said.
"I think one of my favorite parts about doing classes is to change the perception that eating healthy has to be boring," Gallagher said.
The response to past programs has been very positive, she said.
"Participants tend to enjoy the informal groups to be able to openly discuss questions and tips that work for them in their everyday lives," Gallagher said.
Gallagher and fellow dietitian Rebecca Ehlich have been with the health department for a little more than a year. Gallagher said it took some time to learn the area, "But I think that we are making some major headway into making changes throughout the county with our entire JCHD organization."
In the future, Gallagher said she would like to offer more nutrition programs that would be led by participants rather than lecture-style programs.
"I would also love to be able to offer even more cooking classes and cooking demonstrations than we already do," Gallagher said.
She said she would welcome suggestions or requests for topics or programs from members of the community.
"As we continue to grow, we would love feedback from residents to help us increase our reach and promote health all over Jefferson County," Gallagher said.
For more information on individual counseling or any of the group nutrition programs, email Catherine.Gallagher@jeffcohealth.org or call the health department at 636-282-1010, ext. 227 or ext. 217.
---
Apple Chips
2 apples, thinly sliced
2 teaspoons sugar
1/2 teaspoon cinnamon
Preheat oven to 200 degrees.
Place apple slices into a bowl and sprinkle with sugar and cinnamon. Toss to combine.
Place a cooking rack onto a baking sheet. Lay apple slices onto the baking sheet so that no apples overlap. Cook for 2-3 hours, flipping apples halfway through.
Bake until dried out but still pliable.
S'mores Banana Bites
1 banana
1/4 cup Marshmallow Fluff
1/4 cup graham crackers, crushed into crumbs
1/2 cup bittersweet chocolate chips, melted
Slice banana into 12 one-half inch pieces.
Line a small baking sheet with parchment paper.
Assemble bites: Place six banana slices on baking sheet and top with a large dollop of Marshmallow Fluff and a sprinkle of graham cracker crumbs. Top with remaining bananas to make a sandwich. Stabilize with a toothpick if desired. Freeze until firm, 1 hour.
Once sandwiches are frozen solid, dunk half in melted chocolate, and then into remaining graham cracker crumbs. Place back in freezer until fully set, 30 minutes more (or until ready to serve).
Herb Garden Vegetables
2 tablespoons butter
1 1/2 cup fresh broccoli florets
1 1/2 cup fresh cauliflower florets
1 cup chopped carrots
1/2 red bell pepper, chopped
2 garlic cloves, minced
1 tablespoon chopped fresh thyme
1 tablespoon chopped fresh basil
1/2 teaspoon salt
In a large skillet, melt butter over medium heat. Add broccoli, cauliflower and carrots; stir to coat with butter. Cover; cook four to six minutes or until vegetables are crisp-tender, stirring occasionally. Stir in bell pepper, garlic, thyme, basil and salt. Cook and stir two to three minutes or until thoroughly heated.