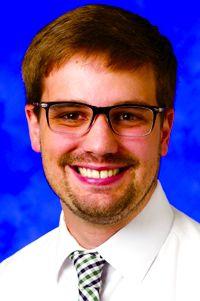 Many readers probably have memories of taking Flintstones multivitamins as children, the chalky "candies" that mom said helped you grow. Those Flintstones vitamins still exist today, along with gummies of all shapes and sizes to entice the little ones to get their daily vitamins. But are they necessary?
For most children, the answer is no. The American Academy of Pediatrics recommends that children who have a regular balanced diet should not take a daily multivitamin because they should already be receiving their daily recommended allowances of vitamins and minerals through their diet. In addition to fruits, vegetables, dairy, and meats, many processed foods are fortified with vitamins and minerals. Of course, children can be some of the world's most picky eaters so vitamin supplements may be indicated in certain situations. Although vitamins and minerals are vital for a functioning body, taking an excessive amount more than a child's daily recommended allowance — particularly, fat-soluble vitamins A, D, E, and K — can have potentially harmful effects. Even water-soluble vitamins can have their own side effects. The ever-common mega-doses of vitamin C to help prevent colds, for instance, can cause uncomfortable belly pain and diarrhea. In addition, certain minerals found in multivitamins, such as iron, can be detrimental in large doses.
The potential safety concerns of dietary supplements and children go beyond multivitamins. A recent study in the Journal of Medical Toxicology found that from 2005-2012, there was a nearly 50 percent increase in the number of poison control calls for dietary supplement exposures, 70 percent of which occurred among children 6 years and younger.
Nearly all of the cases of serious outcomes of the exposures were in children. The most severe exposures included energy supplements and yohimbe. It is easy to assume that dietary supplements, including vitamins, are safe and harmless. However, this is not always the case. The majority of child overdoses is unintentional. Because supplements are less regulated by the Food and Drug Administration compared to other drugs and medications, dietary supplements do not undergo clinical trials. Dietary supplements, including those Flintstones vitamins, should be treated like any other medical drug and kept safely out of reach of children.
Vitamin supplementation can have its benefits for certain children. Consult your child's primary care provider with questions regarding the necessity of a daily multivitamin. Also, make sure to let your child's provider know of any supplements your child may be taking, just as you would any other medication. Needless harms can be avoided by preventing your child from accessing dietary supplements in your home by safely storing them out of reach, especially supplements that you may take yourself.
Dr. Joe Wilbanks is a pediatric resident at Baylor Scott & White McLane Children's Medical Center.