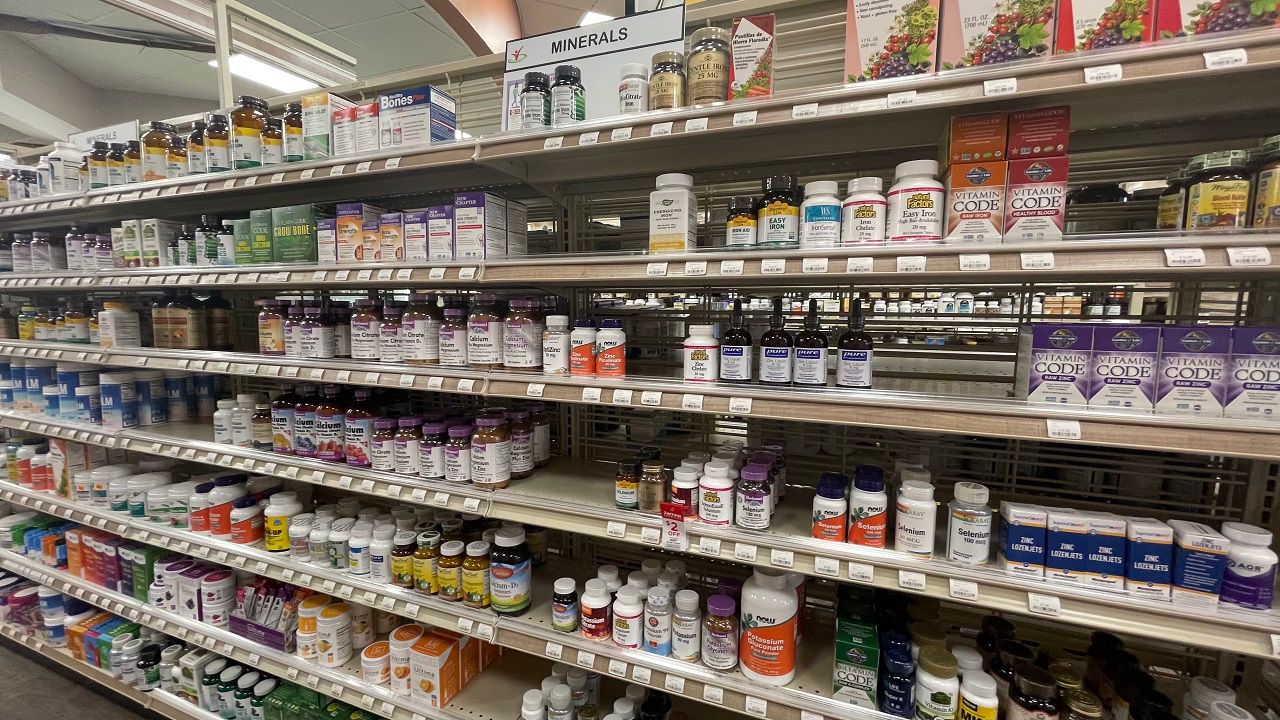 CHARLOTTE, N.C. — While most Americans are waiting their turn to get vaccinated against COVID-19, some people are turning to supplements to prevent getting the virus.
Supplements that boost the immune system are in high demand at Charlotte Vitamins and Health.
"Vitamin D has been very popular. Very hard to keep on the shelf," Owner Brian Peterson says.
He adds that vitamin C and zinc have also been top sellers amid the pandemic.
"I don't know if I'm surprised. There is a lot of fear. They are looking for any way they can improve their health," Peterson says.
Early research found these supplements may help prevent COVID-19.
For example, early research findings suggest people with normal vitamin D levels have a lower risk of contracting the virus.
"It appears if people have low vitamin D levels, they may be at more risk, and they may be actually at risk for severe disease," Novant Health's Director of Integrative Medicine Dr. Russell Greenfield says.
He added while vitamin D, vitamin C, and zinc supplements may be beneficial when it comes to COVID-19, he needs more research to say they are a must.
"We say it looks promising, and if in your unique circumstances it's safe to use these agents, supplementation may be a good idea," Greenfield says.
However, he said there are supplements he is not recommending.
"I would ask people to stay away from agents that contain or primarily use colloidal silver, because it doesn't have any significant benefit that we can tell, and when people take this for a long period of time or in high doses, they can develop a blue discoloration of the skin that doesn't go away," Greenfield says.
He recommends holding off on taking elderberry products because he says it's unknown if they are safe in preventing COVID-19.
Greenfield says while some supplements may help prevent COVID-19, the most important tools are at our disposal to stay safe, include social distancing, hand washing, wearing masks, and getting adequate sleep.
If you plan to take supplements, Greenfield says you should check with your doctor or pharmacist first for recommended amounts.