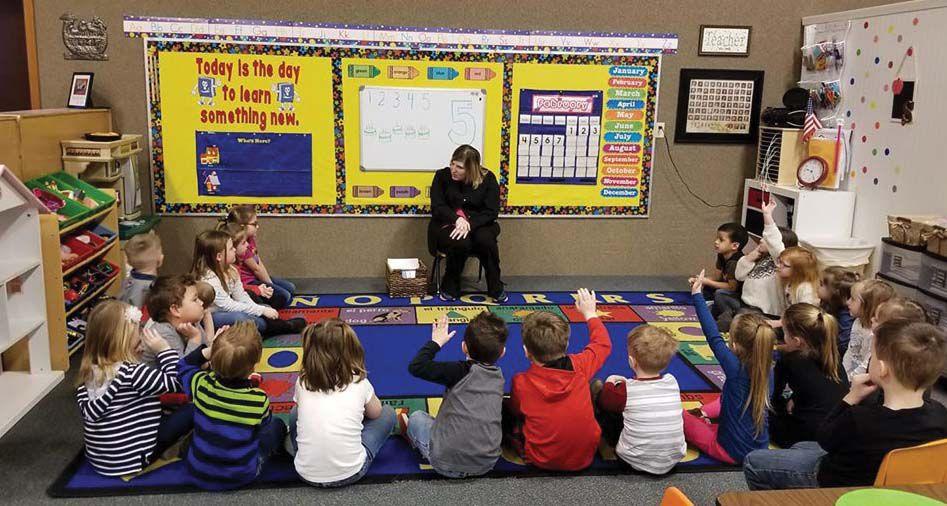 A local dentist and staff are working in the communities to bring dental programs to children.
Kristina Welch, whose husband Bryan T. Welch, DDS, has been talking with area children about the importance of taking care of their teeth. While February is a month that highlights dental health, Welch said they have actually been doing community outreach in the area since August.
"We are doing this as part of our monthly community outreach. February is National Children's Oral Health month, so this seemed like a great way to contribute to our community. Across the country many dental professionals are volunteering their time this month specifically to educate children about the importance of good oral health, and we are excited to be a part of that," she said via email.
Welch said the program allows her to let children know what to expect when they visit a dentist and also the problems they might face if they don't.
"When I go into the classroom I teach the children the basics of how to take care of their teeth. I go over brushing, flossing, and what foods are healthy and unhealthy. I also explain what the kids can expect to happen when they have a dental appointment. The end goal is to not only educate them about healthy habits, but to also get them excited going to the dentist," she said.
" I typically make it a point to reach as many children as possible during the month of February, but during the rest of the year I also attend other speaking engagements (sometimes with children sometimes not). One of my favorite opportunities I had to speak was to a group of senior citizen women last march about how oral healthcare can change with age."
At the time of the interview, Welch said she had visited Little Peoples preschool class, the pre-K class and the Williamsport Day school preschool class. She is also scheduled to talk to some students at Attica Elementary before the end of the month.
This is not the only community outreach the Welches do.
"Each month we try to do a community outreach project. Some of my favorite community projects have have been a school supply drive, a fundraiser for Paws N'Claws, and when we volunteered to sell and make pies for the Hope Springs Pie fundraiser. Next month in March we are planning on doing our first ever Easter egg hunt for kids from Warren and Fountain County. I'm very excited about that," she said.
She is originally from Williamsport and has been a dental hygienist for six years. Her husband, Bryan, took over for Dr. Myers in 2012, she said. The office is located at 904 S. Council St., which is next to Car Quest and across from the golf course.
She said they plan on continuing community outreach, and have even started thinking about ways to expand the program next year.
"Next year for Children's Oral Health month we are planning to include options for classes to have a field tip to our office. It will be a great way for kids that have never been to a dental office to get a great first impression," she said.