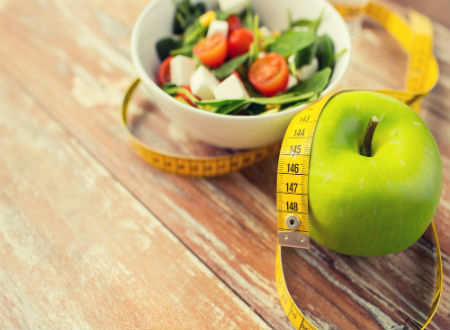 Alternate day fasting (ADF), also referred to as 'Intermittent fasting' has gained a lot of attention among various dietary trends. Apart from losing weight, following this practice helps in regulating blood sugar and controls cholesterol level. And not only is this diet beneficial for overweight people, it can be followed by people with ideal body weight.
What exactly is Alternate Day Fasting?
A person who follows ADF, eats only on alternate days. On the day of fasting, the person is supposed to consume only unsweetened beverages, nothing else. However, 'modified version' of this diet restricts you to eat calories, which should not exceed more than 500 calories.
Intermittent fasting provides many health benefits, some of which have also been proven by various studies.
Many studies have established that fasting on alternate days boosts your health and calms your mind. A few other benefits include:
Normally, when people fast, they tend to eat more the following day. But intermittent fasting reduces hunger hormones and hence, reduces your urge to eat more.
Alternate Day Fasting is mostly recommended for obese and overweight people. By fasting on alternate days, they can drop their weight in a healthy way. ADF also boosts their cardiac health.
ADF is also beneficial for diabetics. It reduces insulin resistance and regulates blood sugar level.
When there is less calorie intake, it helps to eliminate old cells from the body and generates new cells. And this practice delays the ageing process.
Many researches have also shown that ADF leads to losing fat mass and improves the preservation of muscle mass.
Intermittent fasting helps in lowering the risk of heart disease as it lowers LDL or bad cholesterol and improves HDL or good cholesterol level in the body.
Things to keep in mind
Before you start your Alternate Day Fasting, here are some tips that you should keep in mind:
On the day you fast, do not exceed your calorie intake for more than 500 calories.
Choose to eat fresh fruits and vegetables.
Drink lots of water, soups and unsweetened beverages.
If you want, you can split your calorie intake. Or eat one large meal during the day you fast.
The day when you are not fasting, avoid indulging in over-eating. You should prefer eating proteins, vitamins, whole grains and fresh fruits and vegetables.
How safe is Alternate Day Fasting?
According to various studies, intermittent fasting is beneficial for everyone. Even if you have a healthy weight, you can opt for Alternate Day Fasting. And for those who want to experience better results, indulging in physical activities is as important. This diet promotes digestive and metabolic processes, hence, it is a healthier diet plan.
Caution: Pregnant women, lactating mothers, children and teens and people suffering from eating disorders should not follow this diet.