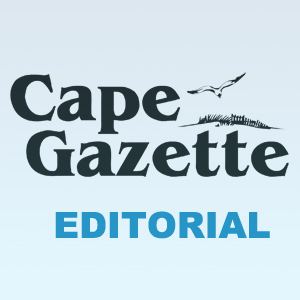 It's winter, when the days are short and many farm fields lie fallow.
Yet across the Cape Region, farmers are finding ways to defy the odds and grow beautiful, healthy winter produce, available directly to consumers at convenient locations in our area.
Even when it's cold outside, we don't have to give up the farm-fresh produce that has made southern Delaware famous for generations.
At Delaware Technical Community College in Georgetown, students are learning hydroponic techniques to grow salad crops, from herbs and microgreens to bell peppers, cucumbers and tomatoes in a heated greenhouse. In a high-tunnel style greenhouse, they also grow in soil, vegetables like kale, Swiss chard, bok choy, beets, cabbage, and rutabaga. It's all available to the public year-round on Tuesday and Thursday afternoons.
This program gives students the skills to grow and market crops on their own, fostering a new generation of highly trained produce farmers.
Outside Milton is Totem Farms, growing a long list of greens and root vegetables in greenhouses, including transplants for those who want to get their own gardens started. Every other Saturday, at Savannah Station in Lewes, vendors from Historic Lewes Farmers Market gather to sell locally produced wares, and twice a month, Nassau Valley Vineyards Farmers Market returns with plenty of vendors with fresh produce and many other products.
Anchoring fresh produce in the Cape Region for the 14th year is Hattie's Garden delivery service, which brings fresh, locally produced food to homes in Rehoboth, Lewes and Milton every weekend.
In short, there are plenty of ways to buy fresh, delicious produce all year long as local farmers invest in ways to extend the growing season, producing a rich variety of crops for our restaurants and home tables.
Buying fresh local produce is healthy. It's also an investment in our economy. Supporting our local farms will help keep our rich farmland in cultivation and offer a bright future for family farms and the next generation of young farmers.