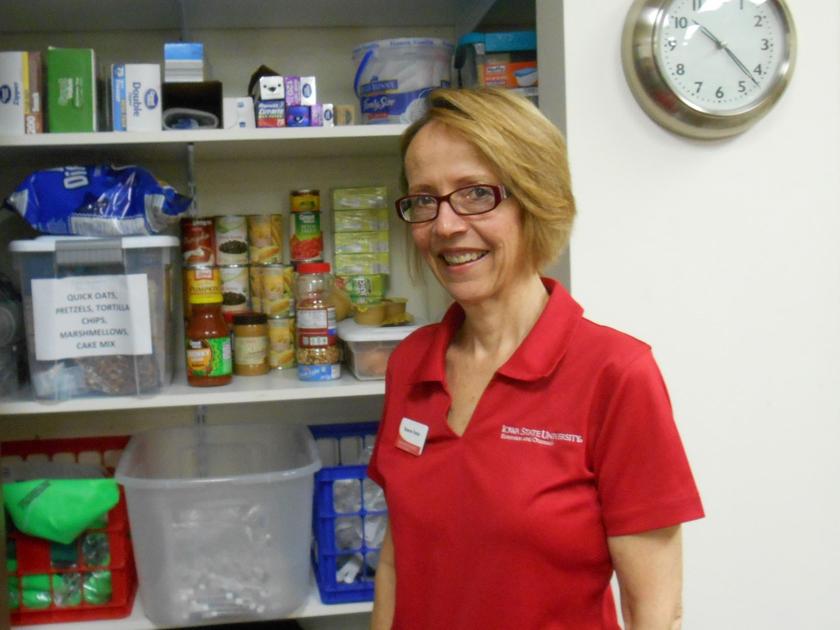 The "Buy. Eat. Live Healthy" nutrition program managed by the Iowa State University Extension and Outreach office in Bettendorf is working to educate the community about nutrition.
"I don't know if you know — we are the best-kept secret," says Swiss-born Suzanne Tanner, one of three local program assistants at Iowa State University Extension's Buy. Eat. Live Healthy program.
The Buy. Eat. Live Healthy program's mission, per its outreach literature, is to offer nutrition classes to low-income families with kids ages 18 and younger. The national program is free to families who qualify, and funded by the U.S. Department of Agriculture and administered through land-grant institutions such as ISU.
The Buy. Eat. Live Healthy program offers nine interactive adult classes that cover topics such as nutrition (using the USDA's My Plate model), and meal planning with two optional sessions about feeding children and having a healthy pregnancy. Sessions may be conducted at the Extension office in Bettendorf, other locations, or if necessary, even the participant's home.
Program participants receive hands-on lessons during sessions, such as cooking, physical activity that includes warm-ups and cool-downs, and more. According to the Extension, the program can help participants save up to $50 per month on their grocery bills.
The program also includes incentive "gifts" intended to reinforce each lesson, such as an exercise DVD, a refrigerator thermometer, measuring cups and spoons, a produce brush, a recipe book, a calendar with a new recipe each month, and more. Each recipe in the book and calendar also offers the foods' nutrition information.
The Extension also has developed recipes with illustrated instructions to aid those who do not speak English.
Group settings are preferred for the classes because discussions enhance the learning experience. Plus, it's just more fun!
Tanner and her supervisor for southeast Iowa area, Felicia Marable-Williams, are realistic. They know major lifestyle changes are often slow — and temptations abound to return to old habits. The two encourage participants to set a series of small, attainable goals. While the paramount goal is behavioral change, it's a marathon — not a sprint.
The Extension also can provide valuable feedback to participants on their food consumption. Participants keep a detailed food diary to be recorded into the Extension's data system, which analyzes elements of the participants' food intake. Staff can then help participants figure out what areas they can improve upon, such as sodium intake and the like.
The best part is the "Aha Erlebnis," Tanner says, which loosely translates from German as the "Aha!" moment when participants learn something new.
The Iowa State Extension offers a wide variety of services and programs to Iowans. In addition to Buy. Eat. Live Healthy, it offers a 4-H Club, programs on Family Life & Parenting and Family Resource Management and more, and most programs are free.
Tanner's enthusiasm for her work is infectious, and she brings a wealth of life experience to the job. She immigrated to the United States from Switzerland where she worked in marketing for about 10 years. She has been with the Extension since May.
Her background makes her uniquely qualified for the position. At one point in her life, she received government assistance, and has worked for the Women, Infants, and Children (WIC) program in Ottumwa, Iowa, and in the Quad-Cities, so she knows the challenges program participants face.
"I'm in the best place of my life. I'm so happy," she says. "Iowa State University is such a great organization."