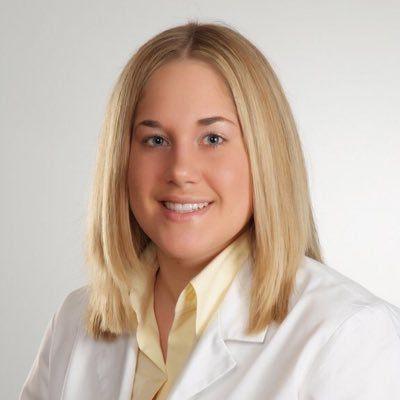 #inform-video-player-1 .inform-embed margin-top: 10px; margin-bottom: 20px;
#inform-video-player-2 .inform-embed margin-top: 10px; margin-bottom: 20px;
Family members not only share genetic traits but also daily habits. How we choose these seemingly small, routine practices in the short-term can have a big impact on our health and the health of our loved ones in the long-term. Lisa Costello, MD, a WVU Medicine pediatrician, shares some tips for raising the bar on your family's daily health goals.
Dump your bad habits:
Fast food – Fast food can contain higher calories, cholesterol, fat, and sodium than homemade meals. Eating it too often can increase the risk of numerous health problems, such as heart disease, high blood pressure, and obesity.
Screen time – There are many unhealthy effects of too much screen time. And while it can lead to poor posture, eyesight, and social skills, it also cuts into the amount a person is up and active during the day. The recommended limitations on screen time can vary depending on age. Talk with your pediatrician or family doctor about what's right for the members of your family.
Overscheduling – Being well-rounded and active is important, but when it comes to health and wellness, there is a limit on how busy we should be. Overloading your daily and weekly schedule can cause a load of stress, which can create a strain on our relationships with others.
Dig these good habits instead:
Cook healthy meals – There's a variety of benefits to regular and meaningful family meal time, including creating a sense of belonging. This can lead to higher self-esteem in kids. Why wait until the food is on the table? If you plan and cook meals together, everyone in the family can discover their favorite healthy foods together.
Go exploring – A great way to get the whole family active is to get out of the house. A hike in the woods can be stimulating for the mind and the body. If everyone's not quite the outdoor type, maybe a stroll through downtown to window shop or a tour of a local museum will get them going.
Relax – A little downtime is an important part of personal wellness because it can reduce stress. Families should kick back and have some fun together. Try a movie night or picnic in the park.
There is an obvious link in all the recommendations for building a healthy family: work together! Of course there is a need for "break time" and personal reflection, but a big part of a healthy daily routine should be forming good habits together. Physical and mental wellbeing is constructed from a strong foundation. So remember that a parent's daily choices will be the cornerstone of better family health.
For more information on building a healthy family, visit the WVU Medicine Children's Kids Fair on Saturday, April 7, from 10 a.m.-3 p.m. at the Morgantown Mall. The event will focus on helping kids get on track now to make healthy choices for a lifetime of good health.
#inform-video-player-3 .inform-embed margin-top: 10px; margin-bottom: 20px;