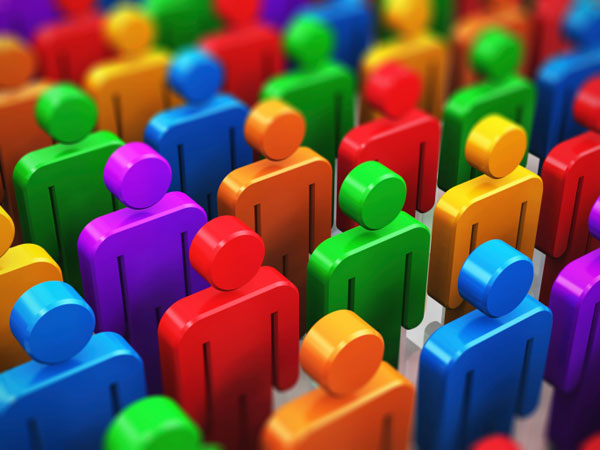 February 14, 2019 – Blue Cross Blue Shield (BCBS) Institute and Health Care Services Corporation (HCSC) have launched a health food delivery service that will help reduce food insecurity and health disparities for plan members.
Called foodQ, the service will bring nutritious, affordable meals directly to people living in areas that don't have adequate access to fresh foods that are part of a healthy diet, known as food deserts. Both organizations will offer easy access to healthy food that will improve health outcomes, particularly for diet-related chronic conditions. A goal will be to reduce avoidable emergency room visits and hospital admissions.
"Food deserts are one of the key social determinants of health impacting millions of Americans," said Manika Turnbull, Vice President and community health and economic impact officer, HCSC.
"With this program we are meeting people where they live to provide access, affordable pricing and education that can influence healthy behaviors, reduce health disparities and improve their quality of life."
foodQ will start with a six-month pilot in 25 Chicago and 15 Dallas ZIP codes where HCSC operates health plans. Any individual living in these ZIP codes can participate in the service, regardless of health insurance status or insurance carrier.
Consumers in pilot areas can go to the foodQ website and review lunch and dinner menu options. Participants enter their ZIP code in the foodQ site, their payment information, select their meal choice, and then choose a date and time for delivery.
Users can choose from five meal categories, including beef, chicken, fish, pork, and vegetarian options. Participants will receive a text message confirming the order, and notifications when the order is on its way and has been delivered.
Consumers can subscribe to foodQ for $10 per month, which includes free delivery and a buy-one-get-one option for each meal purchased. Those that don't subscribe can purchase individual meals for $10 with an additional $6 delivery fee. Meal deliveries began in Chicago last week, will start in Dallas this April.
Throughout the six-month pilot, HCSC and BCBS Institute will use participant surveys to measure the demand for and usability of the foodQ service, and assess any correlation between healthy meal consumption and reductions in avoidable emergency room visits and hospital admissions.
This project will add to both HCSC's and BCBS Institute's efforts to improve health outcomes and remove barriers to healthy living. HCSC supported the development of foodQ through Affordability Cures, HCSC's commitment to develop long-term solutions that address the causes of expensive healthcare, with a focus on the social determinants of health.
Launched in March 2018, BCBS Institute aims to help identify and address beneficiaries' social determinants of health. BCBS credits the Institute as the first-of-its-kind organization, solely designed to eliminate community barriers related to individual health.
The BCBS Institute developed the mobile-optimized foodQ website, identified neighborhoods that qualify as food deserts, and established relationships with Kitchfix in Chicago and Front Porch Pantry in Dallas to prepare and deliver meals.
BCBS Institute also tailored foodQ to the needs of the community by leveraging detailed ZIP code data and examining the social and environmental factors that influence health.
"We know a ZIP code is just as important as a genetic code in determining a person's health – impacting medical needs and access to care. As a physician, I know I can easily write a prescription, but what I don't know is how am I going to make sure patients have access to healthy meals they can afford and want to eat," said Dr. Trent Haywood, President, BCBS Institute.
"With the alarming rates of obesity and diabetes in our country, we need a different approach to supporting healthy living, and this pilot program can help remove the barriers that keep people from accessing healthy, affordable and nutritious foods."