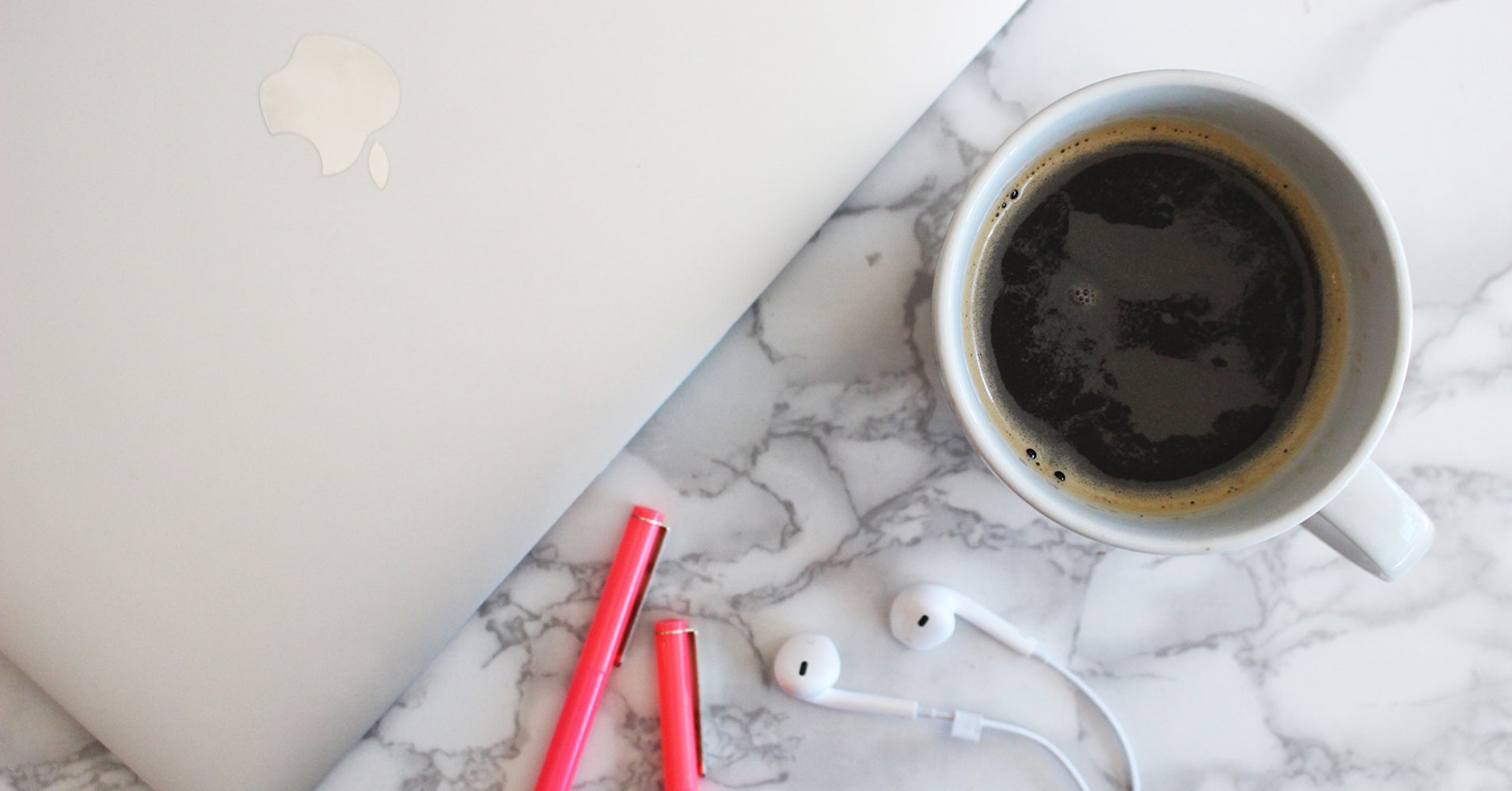 Do you ever feel like there aren't enough hours in a week? Between work deadlines, personal errands, relationship commitments and social activities, it can be challenging to find time to fit nutrition into the mix. But eating the right foods is so important for fueling your energy, good moods, restful sleep and mental focus. And the truth is, there are little ways you can adjust things you're already doing (and eating) to make workweek nutrition as effortless as possible. Below are eight tricks to save time when it come to eating healthy, no matter how busy your schedule.
1. Save time shopping with grocery apps.
Grocery shopping is rarely ever just grocery shopping. Chances are, you spend a good amount of time every week driving to the grocery store, searching for parking, then driving back home. Apps like Instacart and AmazonFresh can give you back ALL that time. You can simply order your groceries online — then replace the time you would normally spend shopping with a workout, few extra emails, errands or some good old fashioned R&R. Depending on the app, the delivery fee is about what you'd pay for parking and gas anyway — not to mention time spent.
2. Pick the pre-washed, pre-chopped produce.
Speaking of grocery shopping, make sure you check out which options exist for pre-chopped, washed or freshly prepared foods. Sure, you can wash and dry lettuce yourself, but you can also purchase triple-washed lettuce for about the same cost — and save yourself about 15 minutes doing so. The same goes for pre-chopped veggies or prepared sauces like guacamole, hummus and salsa. Just make sure you read the food labels to ensure there aren't hidden additives or preservatives.
3. Save time recipe hunting with meal delivery services.
Do you ever find yourself falling into a dinner rut — or on the flip side, spending an inordinate amount of time rifling through food blogs for the perfect healthy recipe? If so, meal delivery services like Sun Basket, Blue Apron or HelloFresh can help. You simply select your meals from a new menu every week, and then watch for bundle of perfectly-portioned ingredients to arrive. It's the perfect middle-ground for the person who likes to cook, but doesn't have a lot of extra time to spend looking for new healthy meals for themselves or their family.
4. Don't be afraid of (healthy) fast food.
Gone are the days where fast food is synonymous with greasy mystery meats. These days, you can find restaurants that are equally as fast — but 10 times as healthy — as their drive-thru counterparts. Chipotle serves all-natural meat with fresh veggies, while made-to-order ahi tuna poke and salad restaurants allow you to customize healthy bowls on-demand.
5. Befriend healthy brands.
If you find yourself running out of time to cook every week, you might benefit from a few healthy brands in your arsenal. You can save time whipping up salad dressings with brands like Primal Kitchen, which feature all-natural ingredients free of gluten, dairy or refined sugars. Or keep a stash of healthy beef jerkies and wholesome granola bars in your desk drawer from real-food brands like LÄRABAR, RXBAR, Epic and Wild Zora.
6. Upgrade what you already eat to healthier versions.
There are likely little ways you can upgrade things you eat every day, without having to change your normal routine too much. Look for ways to remove sugar from your morning coffee, swap juice for kombucha, or drink chamomile tea before bed instead of wine once or twice a week. By simply finding a healthier way to upgrade the things you already enjoy, you'll be squeezing more health out of each and every meal.
7. Make it easier with grab-and-go meals.
For those who can spend some time cooking every week, I recommend mastering the grab-and-go meal. For breakfast, this could be meals like overnight oats, baked egg muffins or chia seed pudding. For lunches, this might look like mason-jar salads with layers that keep well and allow variety week-to-week. Even the best intentions can be foiled by a snooze button or last-minute meeting, so having a few grab-and-go meals on-hand will ensure you still have healthy, easy options no matter what comes up.
8. Become a master of the cookie sheet dinner.
There will always be the occasion for an elaborate, more time-intensive dinner. But on weeknights, don't make it harder on yourself than it has to be. I am a big fan of the cookie sheet dinner: tossing veggies with olive oil on one side, placing protein on the other, and cooking for 20 minutes at 400 degrees. The combinations are endless — salmon with asparagus, beef with broccoli, spiced chickpeas with carrots and onions, and so on. It'll be a nice hot dinner to end a busy workday, and take less than 30 minutes to prepare.
Be the boss of your workweek nutrition
By finding simple ways to shave time off of things you're already doing, or finding healthier upgrades to things you're already eating, you'll not only get more nourishment out of every week. You'll be able to spend less time on food, and more time on your career, relationships and important work in the world — or just some much-deserved time to recharge.
Jessica Biber is a Certified Nutritional Therapy Practitioner and the owner of Taste of Health. She helps busy professionals find ways to make healthy eating easier, faster, and more enjoyable so they can make lasting healthy habits. She contributes to HuffPost and a variety of other health and business blogs. Learn more at tasteofhealth.com or find her on Facebook, Instagram and Twitter.