Research has shown that stress is at an all-time-high among people in the U.S. So, it's no surprise that many people are looking for out-of-the-box solutions to manage their stress. And as people are turning more and more towards supplements to boost their overall health, there's also a plethora of vitamins, minerals, and adaptogens that can help you de-stress. But, just as with your daily multivitamin, not all supplements that help with stress are created equal.
The efficacy of supplements can vary, and the supposed health benefits of some supplements may be just hype in the end: As Quartz reported, a review published by the U.K. National Institute for Health and Research in July found popular omega-3 supplements aren't nearly as effective as some people claim they are. What's more, just last week, a study revealed that probiotic supplements could lead to brain fog and difficulty concentrating. Before you hop on the wellness train, be sure to talk with your doc about any supplements you're curious to try.
However, that being said, there are certain supplements that are actually scientifically designed to help calm your nerves. Here are eight supplements to help you de-stress, and the science behind how they work.
1

Care/of Chill Factor Quick Stick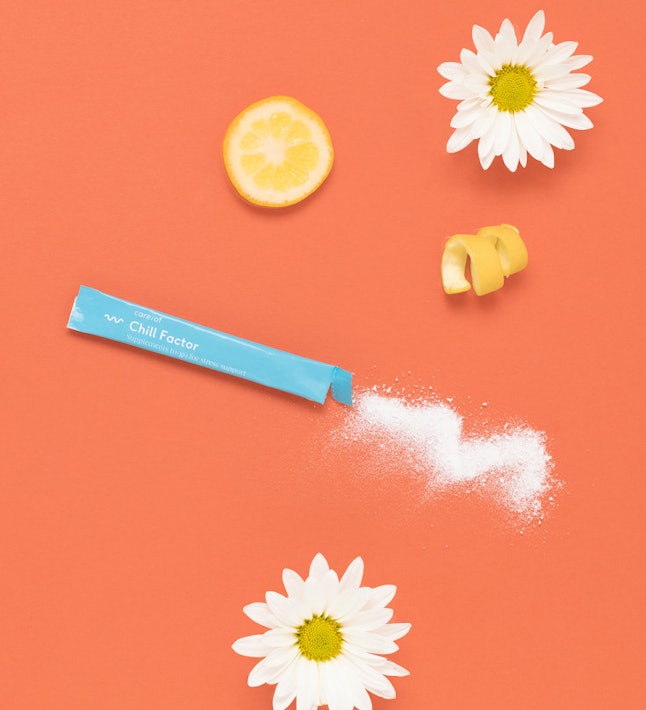 The vitamin brand Care/of is the maker behind the Chill Factor Quick Stick, a drink mix-in that tastes like lemonade, and gives you the boost you need to beat stress. Chill Factor contains GABA, as well as chamomile, lemon, and passion flower extracts.
GABA, aka Gamma-Aminobutyric acid, is an amino acid and neurotransmitter that's naturally produced by your brain — playing a large role in maintaining your mental health. As VeryWellHealth reported, research points to GABA supplements as being an effective way to reduce stress. However, further studies need to be conducted to confirm the link.
2

Sunday Scaries CBD Gummies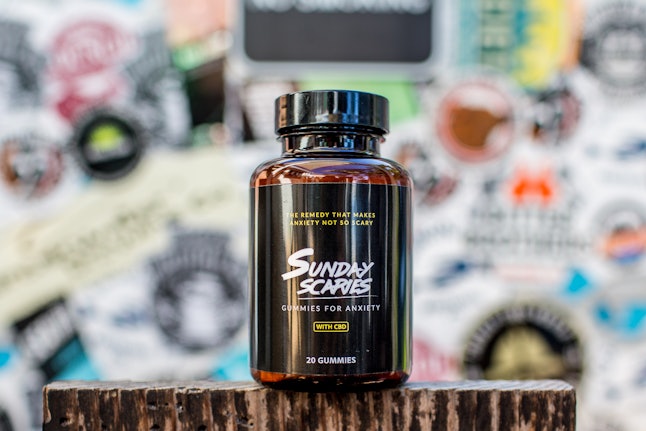 Sunday Scaries gummies are each infused with 10 milligrams of CBD, which is derived from hemp — meaning, it can be shipped to all fifty states. These gummy bears are perfect to pack for when you are on-the-go.
Cannabidiol, aka CBD, is super popular right now, and for good reason: CBD is a neuroprotectant and antioxidant known for its powerful anxiolytic (or anti-anxiety) properties.
3

Som Sleep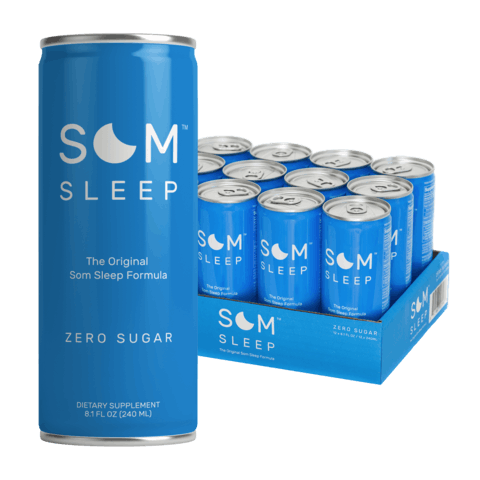 Som Sleep is tasty nighttime beverage that has several different supplements that promote relaxation, including both GABA, and L-theanine. Similarly to GABA, L-theanine is also an amino acid. Typically found in tea, this substance is believed to promote relaxation, while also making people feel more alert. According to Healthline, studies have found the supplement "reduced stress and anxiety in people who were experiencing stressful situations," and it "increased relaxation without causing drowsiness." If you tend to get stressed at night, Som Sleep could help you de-stress and catch some much-needed Z's.
4

OLLY Goodbye Stress Gummies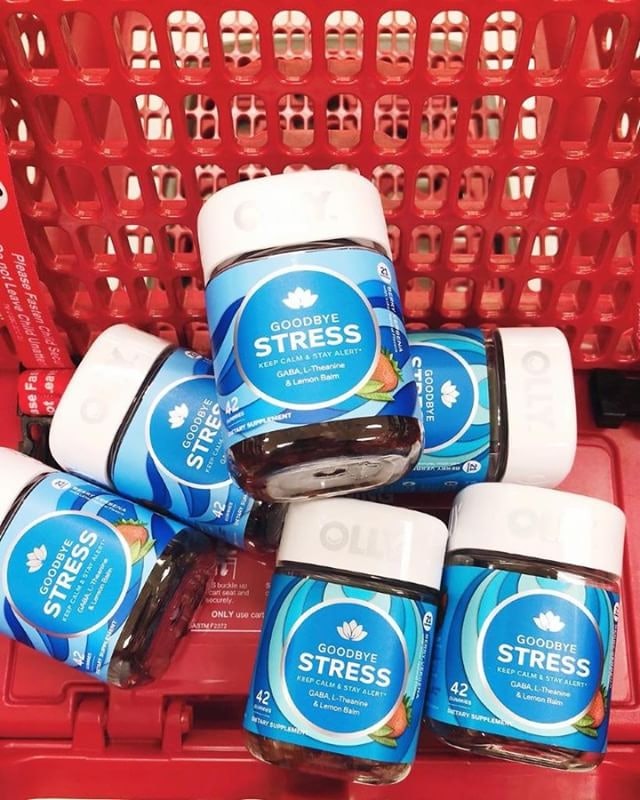 If you to add more gummy supplements to your collection (TBH, who doesn't love gummies?), consider trying OLLY Goodbye Stress gummies. Like Som Sleep, these gummies contain GABA and L-theanine to combat stress. Just take two of these strawberry-flavored gummies, and you could feel calmer shortly thereafter.
5

Integrative Therapeutics Lavender Supplements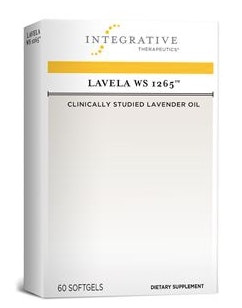 Lavender oil is commonly used in aromatherapy, and research shows inhaling it is a promising adjunct treatment for sleep disorders. But, did you know actually ingesting lavender oil supplements may also calm you down? Integrative Therapeutics' Silexan lavender supplements were designed to help with "occasional anxiety," and in clinical trials, were shown to "promote relaxation, foster sleep quality, calm nervousness, and support general mental health." Furthermore, a 2012 study suggests that lavender supplements may be an effective anxiolytic, but more research needs to be done to confirm the link.
6

Root Of Happiness Instant Kava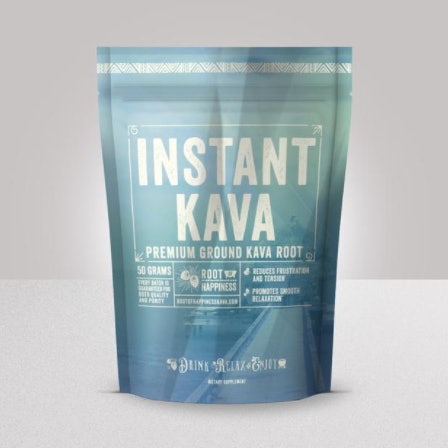 Forbes reported that though kava plant is native to the South Pacific, and has been traditionally used in Polynesian cultures, it has become a popular drink and supplement in the U.S. thanks to its anxiety-relieving properties. A 2013 study conducted at the University of Melbourne determined that kava supplements significantly reduced the symptoms of generalized anxiety disorder in study participants. Though kava is typically soaked and strained like most teas, Root Of Happiness Instant Kava drink mix-in is easy to use, and a perfect way to de-stress without a hassle.
8

Moon Juice SuperYou

Moon Juice SuperYou is a cult fave among skincare and beauty connoisseurs. Made with four herbs — including shatavari root, ashwagandha, amla fruit, and rhodiola — the SuperYou supplement aims to "address the effects of stress on the mind and body." Medical News Today reports that though shatavari has not been studied in human when it comes to mental health, the herb proved to be both an antidepressant and anxiolytic in rats because of how it interacts with serotonin and GABA.

Ashwagandha, on the other hand, has been successfully tested in humans: A 2012 study determined the root can improve one's "resistance" to stress. Moreover, a 2014 review of five studies that involved ashwagandha, published in the Journal of Alternative and Complementary Medicine, found the supplement consistently worked better at managing stress and anxiety than the placebo.
Of course, no supplement will cure the symptoms of stress alone. If you're feeling overwhelmed by stress on a constant basis, it might be worth talking to your GP about your mood, or seeking out a therapist. However, if you just need a little boost, supplements can be therapeutic tool that you can easily add into your daily wellness routine.