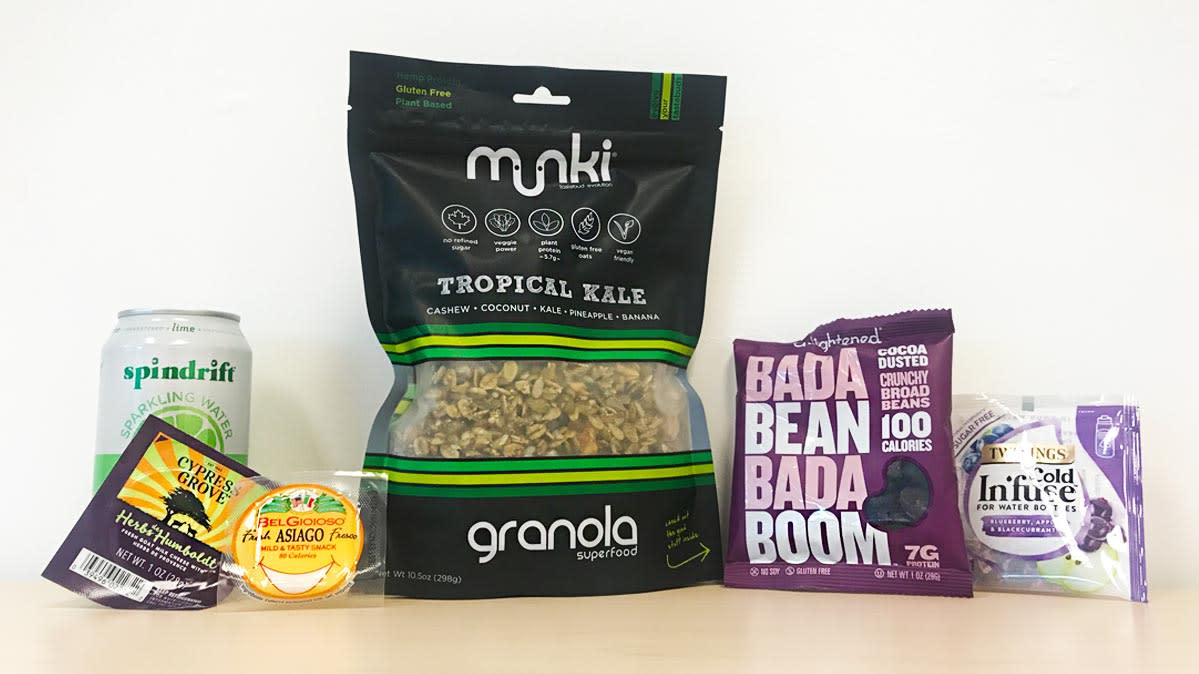 People can't get enough of sparkling water. Most products have no calories or sugars, but you have to read labels carefully; some have sugars or sugar substitutes. Here are a few twists on typical seltzer we saw:
• Sap Birch sap organic sparkling water in flavors like strawberry with habanero and cranberry with gogi berry, no added sugars, and 15 calories per can.
• Zero calorie, zero sugars Asarasi Water made with organic maple water and flavored with organic fruit extracts, such as cherry and lime.
• Sparkling water with a splash of fruit juice from Spindrift and Purity Organics are low in calories and sugars, and have no added sugars. The newest flavor from Spindrift, lime, has 4 calories per can and 0 sugars. Purity Organics Sparkling Madarian has 30 calories with 5 grams of sugars from the juice.
• Hella Bitters & Soda, made with gentian, an aromatic bitter, is a good pick for people who don't want fruity flavor. It has zero added sugars and 5 calories.
• If fizzy's not your thing, one option is Black Sails Spiced Coconut Water in flavors such as orange and cinnamon, or pineapple, lime, and cayenne. The 9 to 18 grams of sugars in an 11-ounce can (depending on the flavor) come from the coconut water. The calories range from 52 to 114.