You're welcoming cooler, Fall weather with open arms because you're obsessed with pumpkin-spice-everything, and you love curling up on the couch under a blanket with a cup of hot cider. We're right there with you. Only we're in the kitchen, with our third apple crisp of the season baking in the oven.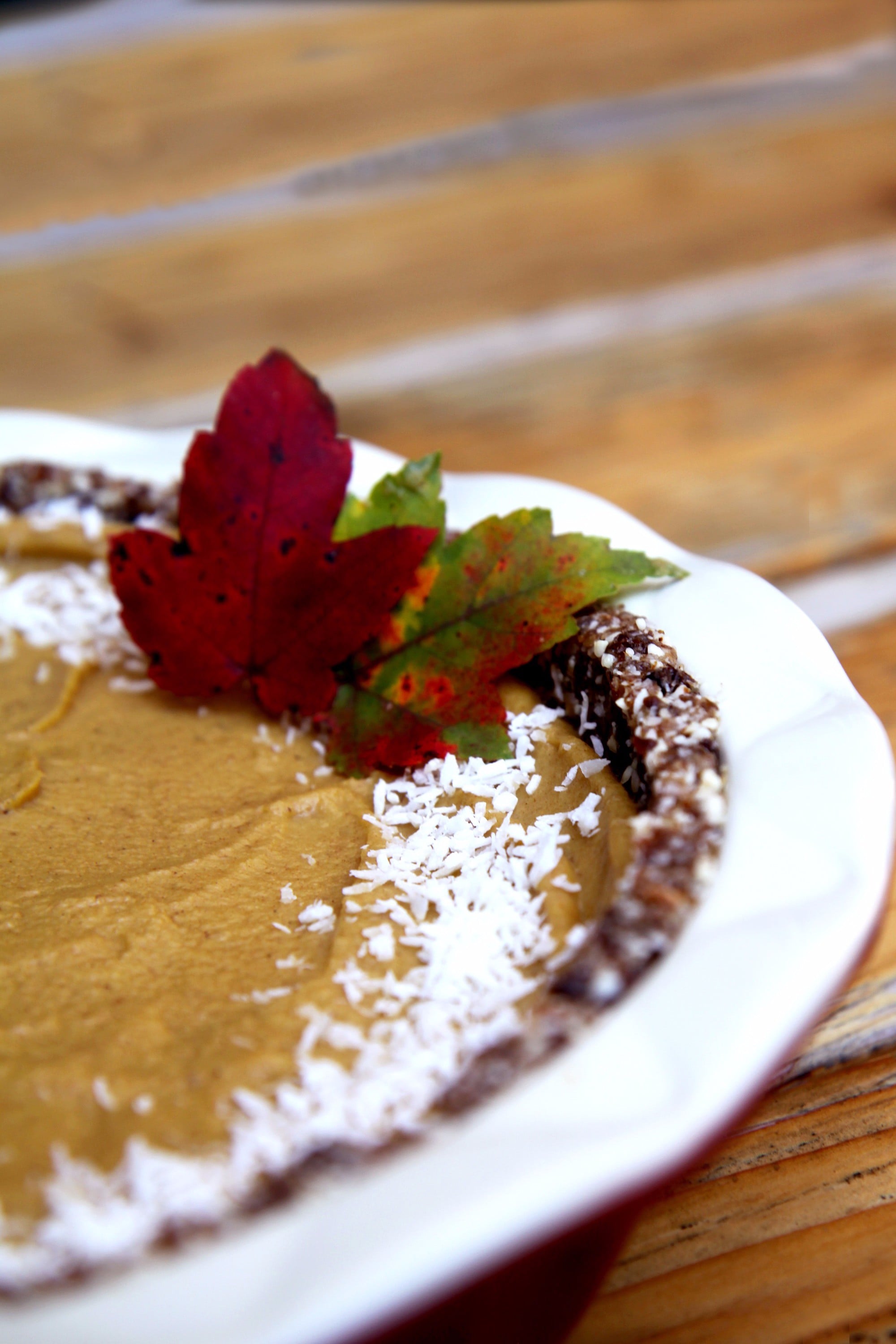 It's easy to get wrapped up in all the comfort and joy of Autumn, but if we're not careful, we could end up gaining a few extra Fall pounds. You should definitely enjoy the simple pleasures of Fall, but here are some tips to stay on the healthy track as you soak up the best time of year.
Cut Calories on Baked Goods
If Fall makes you want to turn on the oven to bake up some oatmeal pumpkin bread or apple pie, you should! Just find ways to save on calories by cutting down on the sugar and using mashed banana or dates instead, using applesauce instead of butter or oil, and using flaxmeal instead of eggs.
And just because a recipe yields two dozen cookies, doesn't mean you have to make that many. Halve the recipe so there won't be so many cookies to tempt you. Or if you do make two dozen, freeze half the batch — or better yet, share them so they're out of the house!
Keep Moving
If you're used to exercising outside, but the chillier mornings or darker evenings are preventing your usual sweat sessions, it's time to make the switch to workouts you can fit in during the Fall and Winter months. That might mean moving your workouts to noon, joining a gym, or working out inside at home. And enjoy the crisp, gorgeous Fall weather — while burning some calories — by making a point to do something outdoors every weekend like going for a hike, a trail run, or a scenic bike ride.
Eat a Salad a Day to Keep the Weight Gain Away
You loved fresh, crisp salads all Summer long, so even though the temperature is dropping, keep up with those bowls of veggies. They're low in calories and high in filling fiber, so aim to have one huge salad for a meal each day. Make it more enticing by adding warm roasted veggies, cooked whole grains, and salty nuts.
Watch Portions of Comfort Foods
If Fall inspires you to order creamy soups, pasta dishes, and hot beverages, go ahead and enjoy them. For example, you can't go apple picking without sampling the spiced doughnuts! But try to just savor one, not half a dozen. The same goes for potato leek soup and mac 'n' cheese. Order smaller sizes, split with a friend, or take half home for tomorrow's lunch.
Eat Seasonal Produce
Enjoying Autumn's abundant harvest is one way to stay on the healthy path. Visit your local farmers market and stock up on kale, brussels sprouts, broccoli, cauliflower, carrots, sweet potatoes, leeks, peppers, and squash. Eating these hearty whole foods is sure to satisfy your appetite.