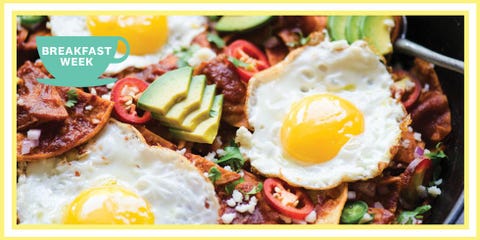 Courtesy of Lisa Lin / Healthy Nibbles and Bites
Eggs are (practically) the perfect healthy food. Except for one flaw: They can get boring, fast. I can only eat hard-boiled eggs for breakfast so many times, you know?
If you're like me and get major egg fatigue, check out these 31 (yes, you read that right) egg recipes for breakfast. They'll keep your taste buds (and body) satisfied all morning, all month long.