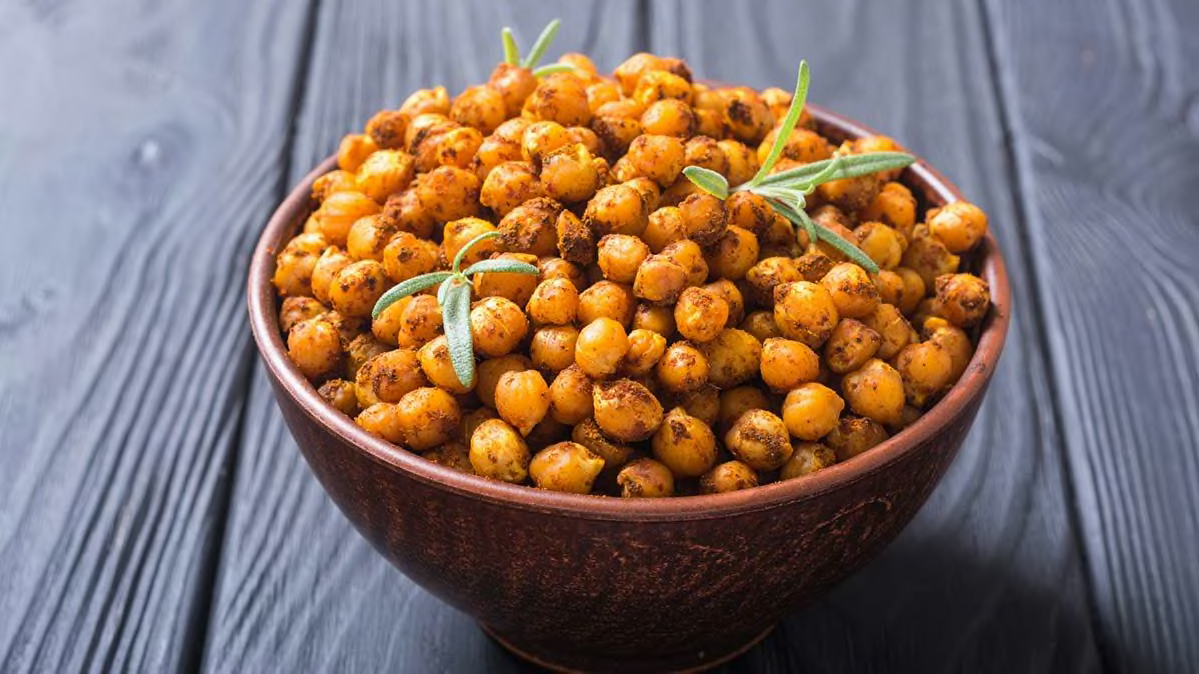 1⁄3 cup low-fat buttermilk
1⁄4 teaspoon hot sauce
1 pound boneless, skinless chicken breasts, all fat discarded, cut in half lengthwise
6 tablespoons cornflakes
3 tablespoons stone-ground cornmeal
1 teaspoon garlic powder
1 teaspoon paprika
1⁄4 teaspoon salt
1⁄4 teaspoon coarse ground black pepper
Nonstick cooking spray
DIRECTIONS
1. In a deep bowl, stir together the buttermilk and hot sauce. Place the chicken in the buttermilk mixture. Allow to stand 15 minutes.
2. Place the cornflakes into the work bowl of a food processor. Process until coarse crumbs form. Add the cornmeal, garlic powder, paprika, salt, and pepper and pulse until evenly mixed. Pour the crumbs into a shallow bowl.
3. Drain the chicken, allowing the excess buttermilk to drip back into the bowl. Coat the chicken pieces evenly in the cornflake mixture. Place the coated chicken pieces on a wire rack.
4. Place the chicken in the air fryer basket. Do not crowd the chicken. Many air fryer baskets can comfortably hold this chicken, but others cannot. If your air fryer basket is smaller, it is better to cook half of the chicken, then repeat with the remaining chicken.
5. Spray the chicken with nonstick cooking spray for 2 seconds. Set the temperature to 375°F and air fry for 7 minutes. Turn the chicken pieces. Air fry for an additional 7–10 minutes or until the chicken is done and a meat thermometer inserted in the center registers 165°F.
Makes 4 servings.
Nutritional information per serving: 160 calories, 3.5 g fat, 0.8 g sat. fat, 7 g carbs, 1 g fiber, 0 g sugars, 24 g protein, 190 mg sodium
Editor's Note: These recipes are from The Easy Air Fryer Cookbook by Kathy Moore and Roxanne Wyss, ©2019. Published by the American Diabetes Association.