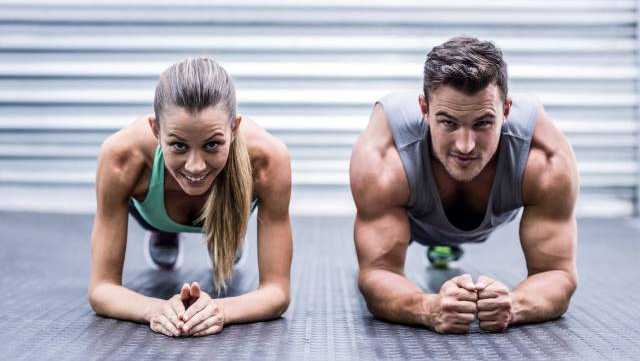 SACRAMENTO, Calif. (KCRA) —
Many of us have tried diet or other weight-loss programs over the years — some with great success, others not so much.
Personal trainer and nutrition coach Ramon Blankenship, with Life Time Athletic in Roseville, said the key to jump-starting your fitness goals is to establish behavior that is healthy for you in the long-term. Don't try to change too much all at once, creating an unsustainable model for yourself.
Here are three tips to help you get on the road to a fabulous-looking self:
Know it:
Education, testing and technology help you understand how your unique body works. Part of that is to test, not guess.
Nourish it:
Professional advice, products and strategies help fuel and enrich your healthy way of life. We can nourish our bodies with three simple, but effective changes:
1. Take a multivitamin: Make sure it is of good quality. This means that your body will know what to do with the ingredients.
2. Hydrate properly: You need to drink half of your body weight in ounces of water each day. A good plan for attacking is to drink 8 to 12 ounces of water when you wake up, the same amount before bed and carry a water bottle throughout the day.
3. Sleep: Give your brain and body time to regenerate, which happens while you sleep. Essentially you get health vouchers for your work in the gym and eating healthy food. You can only cash these while you sleep. If you are having trouble sleeping, put down the melatonin and get a magnesium supplement.
Move it:
Activities, events and programs can help keep you engaged in healthy and entertaining ways.
Start with some low-intensity cardio. Set aside 30 minutes for cardio two times a week for consecutive weeks. Do not allow any excuse to deter you.
In addition, do five minutes of a low-intensity activity, followed by 2 1/2 minutes of a higher-intensity activity, but still somewhat low-intensity. Repeat this circuit four times.
And here's some kitchen advice:
Shop at places like farmers markets or Whole Foods — and stop drinking soda.