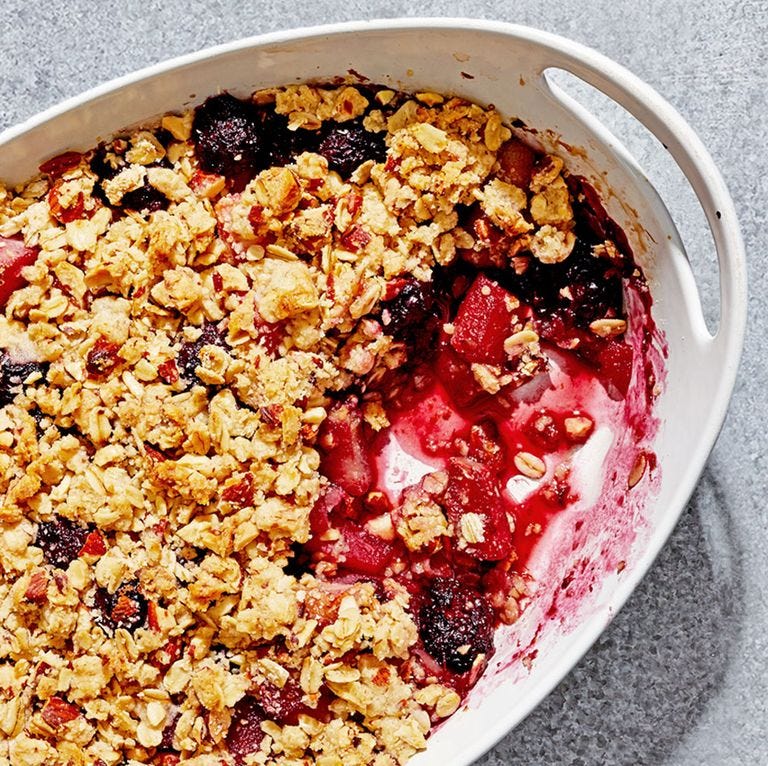 Vegan No Bake Coconut Yogurt Cheesecake
This elevated no-cheese cheesecake blends raw cashews and coconut yogurt to create a super creamy filing. It gets even better (yup, that's possible) by adding orange zest, lemon juice, and maple syrup for a tangy-sweet flavor you'll be craving for days after your done.
Per serving: 362 calories, 22.2 g fat (2.4 g saturated), 40.1 g carbs, 28.3 g sugar, 53 mg sodium, 3.9g fiber, 7.6 g protein
This article originally appeared in the April 2019 issue of Women's Health. For more intel on how to live a happier, healthier life, pick up an issue on newsstands now.